The Fine and Funky "One Size Fits All" Show is Scheduled for It's Second Showcase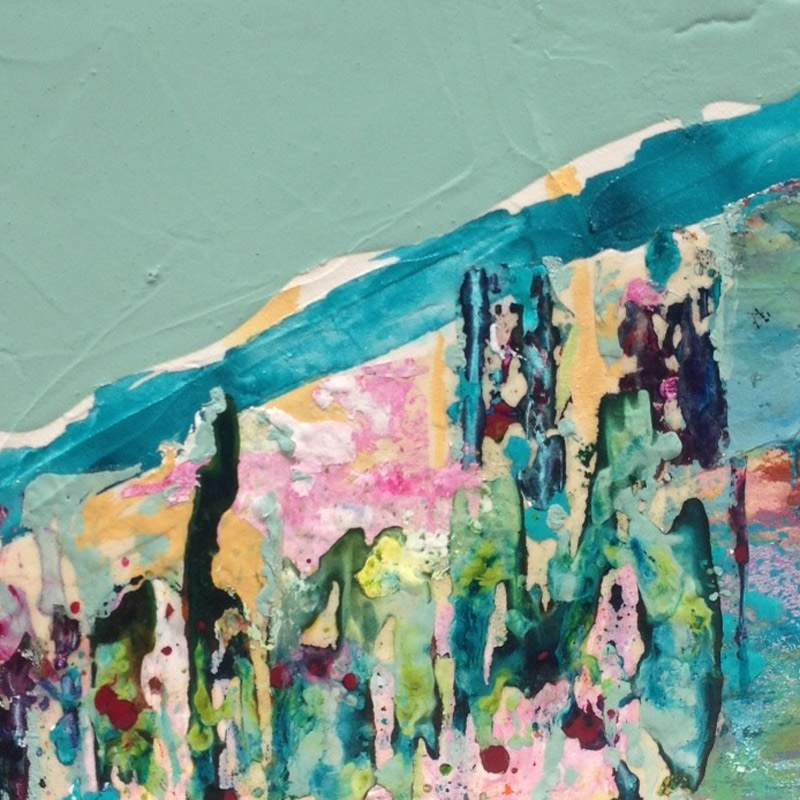 ---
The A+ Art "One Size Fits All" show and sale is on the horizon with an exceptional artist reception set for Friday, Oct. 3, 5 – 7 p.m. at Northwest Florida State College, South Walton Center. This second annual show, set to run from Oct. 3 through Dec. 8, is comprised of over a hundred 10-inch by 10-inch wood panels, featuring the fine and funky work of over 50 local artists.
"Last year's Friday night reception was packed with enthusiasm and excitement as collectors quickly tagged the art of their choice while the A+ team assisted with the gathering and purchasing process," said Lori Drew, 2014 show organizer. "It was so alive and filled with energy. It's just the perfect place to pick up a special piece at a really affordable price," Drew explained. "All featured artwork will be $100 each."
Carolyn Simmons, interior designer and owner of 30A Interiors in Seagrove Beach, attended the inaugural show. "I was so impressed with the 'One Size Fits All' show last year. I have lots of clients looking for artwork, and I can't wait to see what impresses me this year!" she said.
Interior designers are invited to attend an early viewing, beginning 4:30 p.m. The doors will then open to the public at 5 p.m. Sherry Londe, who not only attended the reception last fall, but also purchased one of the small masterpieces, had this to say about the show. "One Size Fits All offers a glimpse into our local art scene. The show takes viewers on a joyous ride from the whimsical to the sublime. You can't help but feel inspired! These tiny gems go quickly, so don't miss out."
A+ Art is the visual arm of the Cultural Arts Alliance and a partner of Northwest Florida State College, South Walton and Chautauqua Centers. Its mission is to showcase the CAA members' art in public exhibits, creating a platform for visibility, recognition and promotion.
For more information, as a participating artist or a show attendee, please contact Lori Drew at lori8358@yahoo.com or call the Cultural Arts Alliance at 622-5970. The college is located at 109 Greenway Trail (Off Hwy. 331 South) in Santa Rosa Beach.