The Evolution Of The Caveman's Cupboard
Is it time for you to go paleo?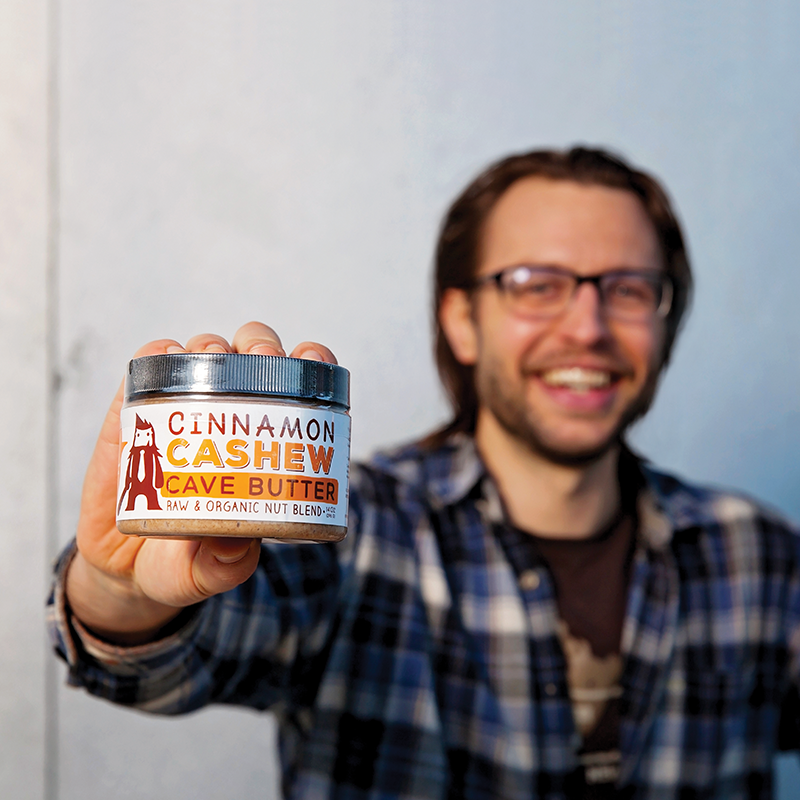 If a diet that encourages the consumption of meat and certain fats sounds like your dream diet, Paleo could be what you've been waiting for.
Short for Paleolithic and known by other terms, including the caveman diet, the basic premise is to consume the same foods our ancestors did way back before the Agricultural Revolution, about 10,000 years ago.
Tony DeBlauw, owner-operator of The Caveman's Cupboard in Santa Rosa Beach and a longtime follower of the Paleo lifestyle, is working toward meeting a growing local demand for information and Paleo-compatible food.
"The Paleo diet refocuses food consumption based on what early man ate or had access to," DeBlauw explained. "The most significant food to remove is grain. After that, dairy and legumes are removed, although those are sometimes a point of contention among Paleo followers. Inherent is the removal of all processed foods and processed sugars. Then add meats — wild meats or grass-fed meats — and seafood and lots of vegetables. That's a point often overlooked when some refer to the Paleo diet as a rebranded Atkins. It doesn't focus only on protein. Then add fruits, nuts, seeds and good fats, such as avocados and coconut oil."
Paleo diet adherents contend that meat is good for us, but the meats that are widely available today bear little resemblance to the bison that Trog was likely to slay. That is why DeBlauw's first venture into promoting the benefits of the Paleo diet was to bring to the area a reliable source of grass-fed beef. The adage "You are what you eat" doesn't apply only to humans.
Todd Douglas Photography
"If a cow eats just grass, the type of Omega-3s and the location and quantity of fat are fundamentally different from a cow that eats corn and is injected with antibiotics and hormones," he said. "Grass-fed beef is higher in good fats and nutritional value."
DeBlauw partners with Arrowhead Beef of Chipley to sell pasture-raised, grass-fed beef. He and his fully equipped, fully stocked Paleo CaveVan can be found every Saturday at the Seaside Farmers Market and every Sunday at the 30A Farmers Market in Rosemary Beach.
The Caveman's Cupboard was born when DeBlauw branched out to create flavored butters that fit into the Paleo diet. These scrumptious concoctions are made from raw nuts and are totally organic. The line currently consists of five flavors, but he is always experimenting.
"I use them in smoothies or spread them on fruit or just eat a spoonful for a snack," he said. "A major struggle in a healthy lifestyle is that real food dies, but these butters are shelf-stable, so you can travel with them."
The Caveman Cupboard's slogan, "Modern Paleo Life," underscores DeBlauw's commitment to the lifestyle — he hesitates to call it a diet — that he has been following for seven years. He does not encourage anyone to immediately empty their refrigerators and suddenly switch to Paleo. He gradually transformed to the diet over the course of a year.
The Caveman's Cupboard also offers a line of healing clays used for their detoxifying and rejuvenating capabilities. DeBlauw uses clays from very old soils, highly concentrated in vital minerals and trace elements and minimally processed.
He recently began partnering with local fitness centers to offer The Caveman's Cupboard's products to a wider audience. One such location is CoreFit in Santa Rosa Beach, where the CaveVan can be found twice monthly offering grass-fed beef and Cave Butters. Order forms can be downloaded from thecavemanscupboard.com, or you can fill one out at the CaveVan.
"Tony brings to the table extensive knowledge about Paleo, as well as other alternative eating styles," said Atheena Walters, owner of CoreFit. "He educates in a non-judgmental way. I think the Paleo diet is gaining interest, and next year it's really going to explode."
What's next for this modern Paleo? DeBlauw is working on a recipe for beef bone broth to add to the product line. This isn't simply beef stock for your cooking needs. Beef bone broth is touted for its health benefits, ranging from improving bone health and digestion to helping the liver do its job.