The Death of Her Husband Prompted La Shana Douville to Follow Her Dreams
The Event Room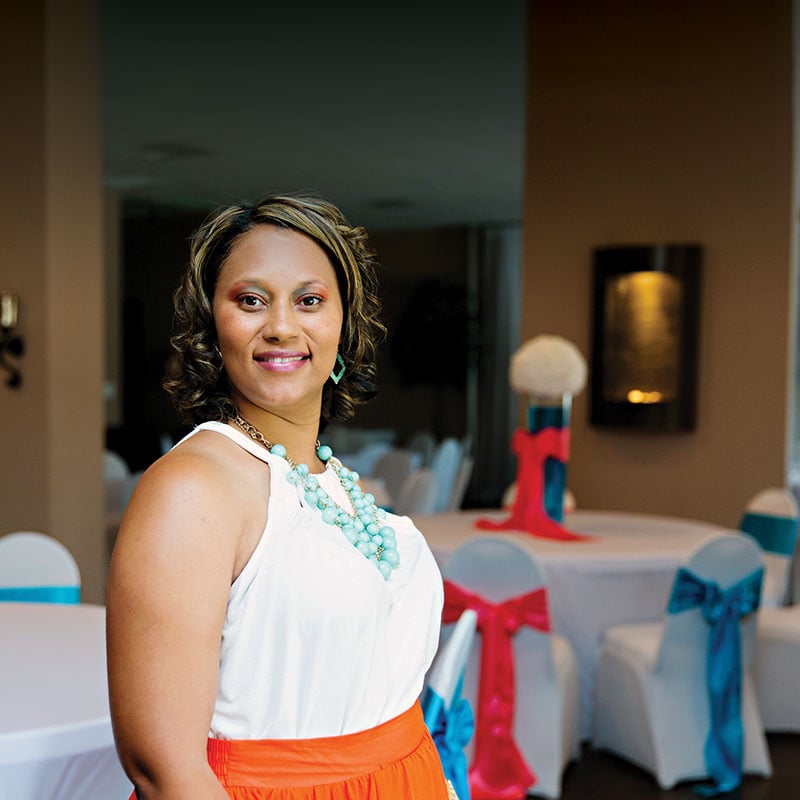 La Shana Douville, owner of The Event Room in Fort Walton Beach, always knew she would one day pursue her passion for hosting as a full-time career. But she never imagined it would take the death of her husband of 14 years, Air Force Tech. Sgt. Daniel Douville, to inspire her to follow her dreams.
"I went back to work maybe a year after he passed," recalled Douville. Her husband was a casualty of the
war in Afghanistan in 2011. "And then I said, 'You know what, I can't do this anymore.' I needed to find my happy."
For the past two years or so, Douville has been doing exactly that. At her tastefully designed, 3,000-square-foot facility, Douville has hosted events including wedding receptions, birthday brunches and corporate soirées. Customers enjoy a classic venue filled with richly appointed neutral tones.
Today, the newly engaged entrepreneur and mother of four holds a special place in her heart for fellow military spouses — a dedication so remarkable that Douville has been featured in news stories nationwide and appeared on the Steve Harvey Show earlier this year.