The Chapel at Seaside Raises Funds for Displaced Workers
The iconic Chapel at Seaside stands as a beacon of faith and a symbol of hope to many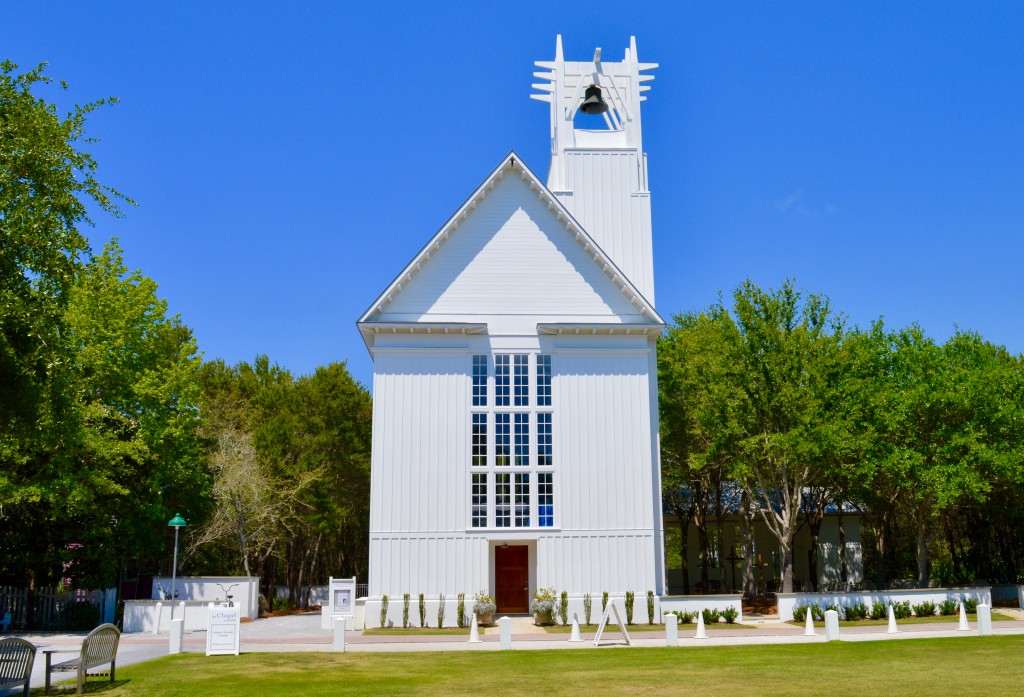 The Chapel board and congregation are what truly fulfill the church's mission — restoring faith and hope even in the most arduous of times.
As the commercial district of Seaside closed down on March 21 due to COVID-19, the Chapel board had already begun thinking of ways to raise funds for displaced workers. With the exception of some food service establishments, hundreds of commercial workers were left without jobs.
It all began with the Chapel committing $200,000 to the campaign for displaced workers. Before even publicly announcing these plans, the Robert and Daryl Davis Family Foundation joined with a $100,000 matching gift challenge, followed later at Micah Davis' insistence by another $50,000. Another friend of the Chapel made a $50,000 matching gift challenge and then generously offered an additional amount of significant additional funds.
In all, over 200 individual donations were received, totaling in $625,000 raised to date. Checks have been written to 277 displaced workers from 31 Seaside-based businesses. Beginning March 30, funds were disbursed over a period of time that aligned with fundraising results.
Gerald Meinecke, president of the board of directors of The Chapel at Seaside credits the success of this campaign to three factors: responsive Seaside homeowners, the Chapel's generous congregation and the significant wedding income brought forth by The Chapel.
Of the 350 Seaside homeowners, 100 donations were accounted for. The Chapel's congregation proved to be an extremely generous group consisting of both full and part-time 30A residents and visitors who vacation here every summer.
The Chapel itself has a significant wedding income, which is allocated to help local nonprofits and to situationally assist those in need. For example, The Chapel used funds in a fundraising campaign in the aftermath of Hurricane Michael, which impacted Seaside's neighbors to the east. Over $400,000 was provided to help individuals and rebuild churches.
Recently, the funds have also been used to help those affected by the Mussett Bayou wildfire, in addition to the aftermath of a tornado that struck Nashville.
"The generosity of our 30A community has been overwhelming, but the amazing amount raised is overwhelmed by the gratitude of the recipients of these funds," said Meinecke. "So many wrote heartfelt notes of gratitude, often sharing stories of dire financial circumstances and how they prayed for miracles. Many of the business owners themselves have sent us notes expressing their appreciation for taking care of their workers, and some have also donated."
Meinecke shared that a Great Southern Café worker that had been laid off and received financial support. Upon receipt of his check, he tithed 10 percent back to the Chapel's COVID-19 fund so that others could be helped.
While The Chapel is still closed for weddings and congregational services, the commercial district of Seaside will begin phased reopening May 29.
To contribute to the COVID-19 fund or to replenish the community response funds, donations can be made at TheChapelAtSeaside.com/donate.