The Best in Brews
Baytowne Wharf Beer Festival benefits veterans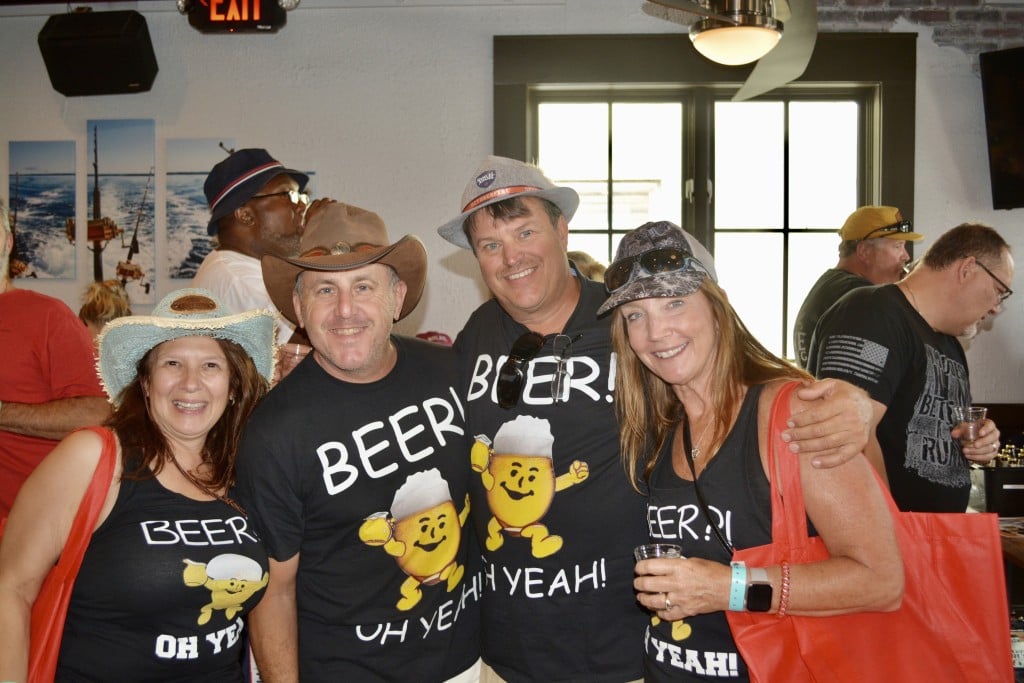 Tents offering a total of more than 200 craft beers will line the streets of The Village of Baytowne Wharf the weekend of Oct. 7–8, making for a "pitcher-perfect" event. Gather your most enthusiastic brews crew to celebrate the booming Florida beer scene.
In 2008, the Baytowne Wharf Neighborhood Association launched the event as a way to recognize the 100-plus craft breweries in Florida, over a dozen of which are located along the Emerald Coast. The Baytowne Wharf Beer Festival now ranks as the No. 1 beer festival on the Gulf Coast.
The weekend begins on Friday with a Beer From Around Here event from 6–8 p.m. An intimate setting encourages attendees to learn about craft beer culture by interacting with local brewers. Festival-goers will enjoy light bites from The Village of Baytowne Wharf merchants while listening to live music supplied by Jarred McConnell and The High Aces.
On Saturday from 2–5 p.m., the Grand Tasting will feature more than 60 craft breweries offering domestic, international and new-release options. Brewery representatives will be on tap to answer questions and steer you toward your perfect pour. Foods including barbecue and pretzels with beer cheese will be available. The Trest Richardson Band will provide entertainment, and a VIP experience will take place from 1–2 p.m.
For out-of-town visitors or local residents ready for a staycation, the Sandestin® Golf and Beach Resort will be offering discounted accommodations packages and tickets to Saturday's event. The resort is one of the most scenic on the Emerald Coast and is only a short walk or complimentary tram ride away from the festival.
All proceeds from the event benefit the Fisher House of the Emerald Coast, which provides housing for military and veteran families dealing with a medical crisis and supplies many event volunteers.
"This event is a combination of all the best things — beer, beautiful weather, food, music and strolling The Village of Baytowne Wharf with some craft brews that haven't even been released in stores yet," said Leighann Elliott, events manager at The Village of Baytowne Wharf.
To learn more and book your stay with Sandestin® Golf and Beach Resort, visit sandestin.com.
Baytowne Wharf Beer Fest
9300 Baytowne Wharf Blvd., Miramar Beach  |  (850) 267-8000  |  Baytownewharf.com