The 2015 Emerald Coast Top Salon Has Begun!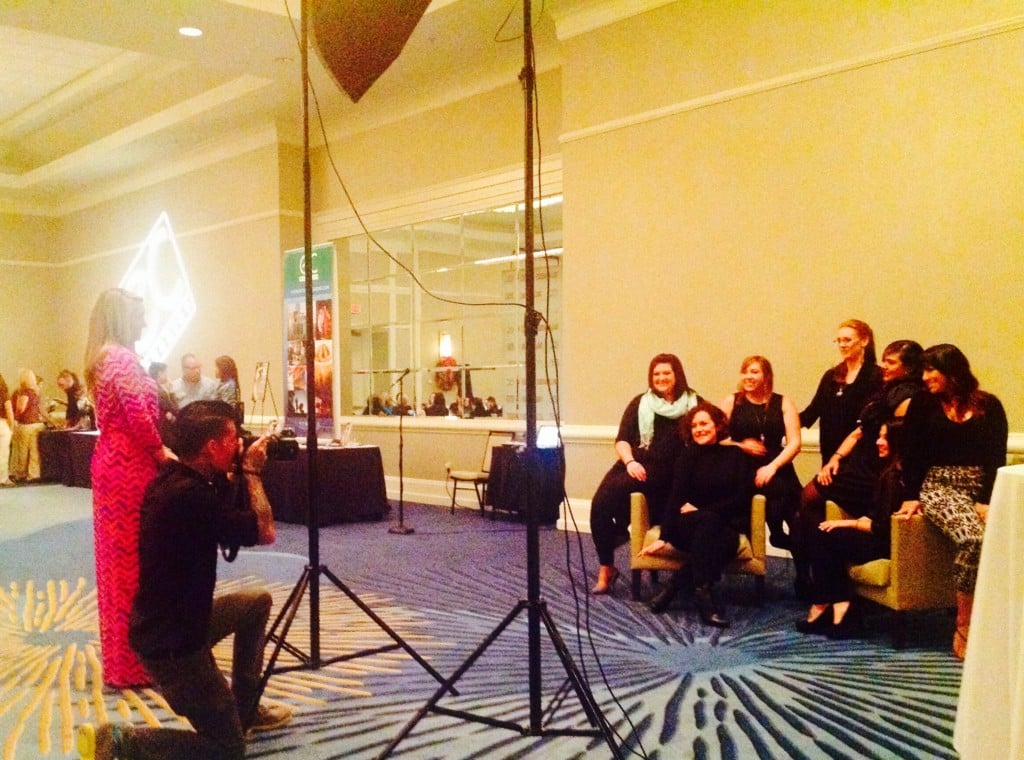 The 2015 Top Salon competition officially kicked off on Wednesday, Dec. 3rd at the stunning Hilton Sandestin Beach Golf Resort and Spa with the "Top Salon Pre-Event Photo-shoot." The 11 salons nominated by the community, along with their deserving models, enjoyed cocktails and camaraderie in one of the resort's newly renovated ballrooms.
Each salon's crew was photographed, followed by a "before-photo" of each salon's model who will be receiving the phenomenal makeover. Look for the salon crew photos being profiled in the February/March 2015 issue of Emerald Coast Magazine.
Each salon and their model experienced one-on-one time with the event sponsors to learn about the great services that are being donated. The presenting sponsor is The Center for Cosmetic & Family Dentistry, who is offering complimentary teeth whitening services to all models. Additional sponsors include Blueprint Health Studios, offering fitness classes/personal training services, Hilton Sandestin Golf Beach Resort and Spa, supplying their ravishing venue to host the pre-event and competition, and Marsha Doll Models, providing model consulting to increase model's confidence before making the final walk down the runway.
The salons competing in the fierce competition on Friday, April 10th along with their model and charity of choice are listed below:
Salon: Avantgarde / Model: Dayna R. Iscano / Charity: Gulf Restoration Network
Salon: C'est La Vie

/ Model:

Felisha

Floyd / Charity: Taylor Haugen Foundation

Salon: The Cutting Room / Model: Amber Moss / Charity: Wounded Warrior Project
Salon: Euphoria Salon / Model: Katie L. Theiss / Charity: Rescued Rescuers: Dachsunds & Friends
Salon: Fusion Spa Salon Aveda / Model: Katelynn Stokes / Charity: Shelter House
Salon: The Kat House / Model: Audrey Coates / Charity: Autism Speaks
Salon: La Renaissance / Model: Nikki Ballard / Charity: Sacred Heart Cancer Center
Salon: Pure & Couture / Model: Carrie Cassidy / Charity: Fisher House Emerald Coast
Salon: Rollands / Model: Tristan Wren Kendall / Charity: Impact 100 Northwest Florida
Salon: Sanabella Spa and Salon / Model: Amber Hunter / Charity: E.O. Wilson Biophilia Center
Salon: Serenity by the Sea / Model: Rachel Rehm / Charity: Bay Area Food Bank