Telling Stories Through Song
Emmylou Harris set for spring performance at Opening Nights in Tallahassee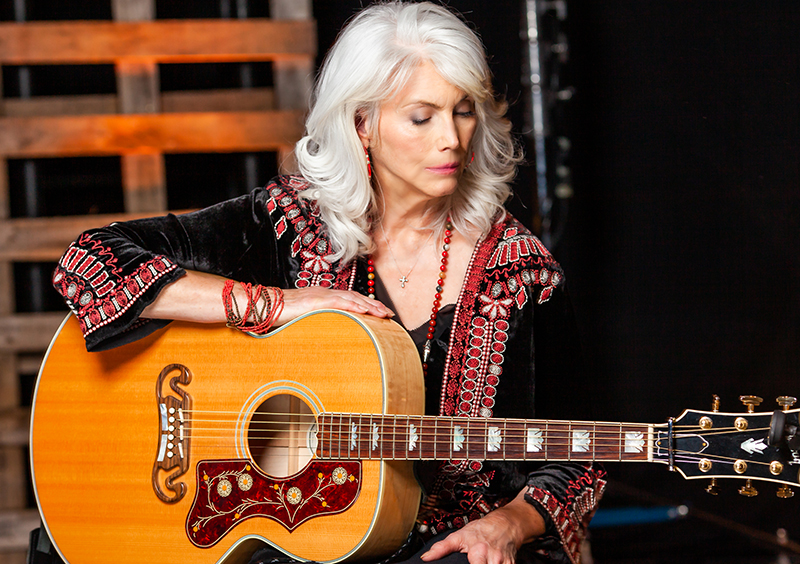 For over 50 years, Emmylou Harris has been writing, singing and strumming songs that reflect the American experience.
A songwriter who has traveled the world, Harris will be making her way to the Ruby Diamond Concert Hall in Tallahassee on Saturday, March 4, as part of the Opening Nights performing arts series presented by Florida State University.
"We are thrilled to present the legendary Emmylou Harris," said Jennifer Wright, director of Opening Nights. "For decades, this country and folk music legend has been enchanting audiences with her singing and songwriting."
Harris' career took off in the 1970s when she shook up the country music scene with her straightforward and expressive lyrics that often pushed boundaries. In her career, she has released over 25 albums totaling more than 15 million copies in sales.
Harris is a 14-time Grammy winner, a three-time CMA winner, a four-time Americana Award winner, a Billboard Century Award recipient and a Grammy Lifetime Achievement recipient. In 2008, she was inducted into the Country Music Hall of Fame in Nashville. 
Harris has recorded with, written with and influenced artists such as Bob Dylan, Dolly Parton, Willie Nelson, Linda Ronstadt, Johnny Cash, Neil Young, Roy Orbison, Daniel Lanois, Mark Knopfler, Ryan Adams, Beck, Elvis Costello, Lucinda Williams, Lyle Lovett, Rodney Crowell and more.
On several occasions, Harris has been a headlining songwriter at the Emerald Coast's popular 30A Songwriters Festival.
Harris is an activist, particularly where animals are concerned. In 2004, she established Bonaparte's Retreat in Nashville, a rescue and adoption center for dogs.
Departing the Music City for Florida's capital city, Harris will bring her music to generations who know her music well and others who will be grateful for the opportunity to get to know her.
"Don't miss the opportunity to see Emmylou Harris, who is considered country music royalty, in Tallahassee on the beautiful Florida State University campus," Wright said.
---
Opening Nights
To purchase tickets and learn more, visit OpeningNights.fsu.edu.
---