Taste and Race The Weekend Away
Support The Seaside School March 2-4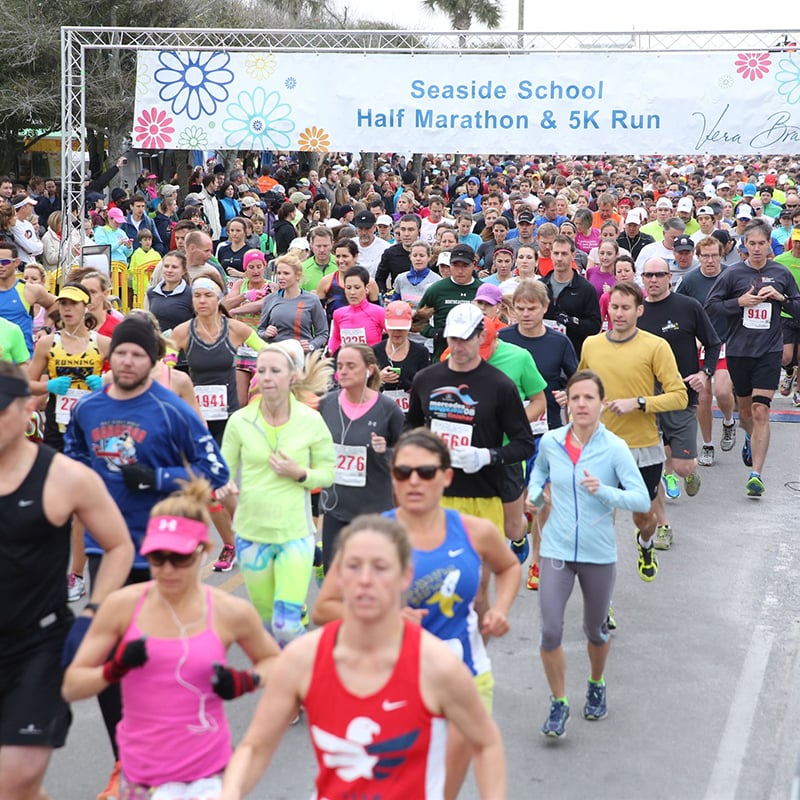 Whether you're a fitness junkie, a foodie or both (totally possible), the Seaside School will be hosting Taste of the Race and the Seaside School Half Marathon & 5K on the weekend of March 2-4, two events that cater to the best of both worlds.
The weekend benefitting the Seaside School starts March 2 with a bang — or should we say "Bam!" The Taste of the Race VIP Reception with Emeril Lagasse will welcome guests at 6 p.m. with libations and heavy hors d'oeuvres by Chef Emeril, Chef Jim Shirley and Chef Jim Richard. To further spice up the night, Chef Emeril will treat attendees to a live cooking demonstration. Limited VIP tickets for this event are $300.
Taste of the Race invites general admission guests at 7 p.m. to enjoy menu offerings from Emeril's Coastal Italian restaurant, plus samplings from local favorites such as Great Southern Cafe, The Bay, Stinky's Fish Camp, Bud & Alley's and more. Sip complimentary wine from Wine World, craft spirits from Buffalo Trace and craft beers from Grayton Beer. As your taste buds are occupied, your ears will be treated to live music under the stars and the big top tent. Race packet pickup is also available during this time. General admission tickets are $99.
With a day in between to prepare after a night of indulgence, the Seaside School Half Marathon & 5K begins with the sun at 7 a.m. on March 4. All profits from this race benefit The Seaside School (5th-12th grade), helping reduce class sizes, provide elective options, prepare students with career readiness courses, encouraging certifications and more.
Runners not only will feel good about their race fee sponsoring the school, but they will also receive a hefty swag bag featuring a gift from sponsor Vera Bradley. The half marathon takes participants on a route through the beautiful beach towns of Watercolor, Grayton, Blue Mountain Beach and Santa Rosa Beach. The 5K offers a scenic tour of downtown Seaside. Once the races have been run, all participants will be treated to a meal, free beer and entertainment from local musicians. The half-marathon is $125 to enter, the 5K is $95 and the children's 5K is $50.
To learn more about the weekend's events and the Seaside School visit: runseasidefl.com
To register for the half-marathon or 5K visit: https://runsignup.com/Race/Register/?raceId=19157#register
To purchase VIP or GA tickets to Taste of the Race visit: https://runsignup.com/Race/Register/?raceId=19157#register