Emerald Coast Theatre Company Stages Summer Pop Fun-raiser Series
A concert, evening of comedy and improvisational theater fill three Fridays in June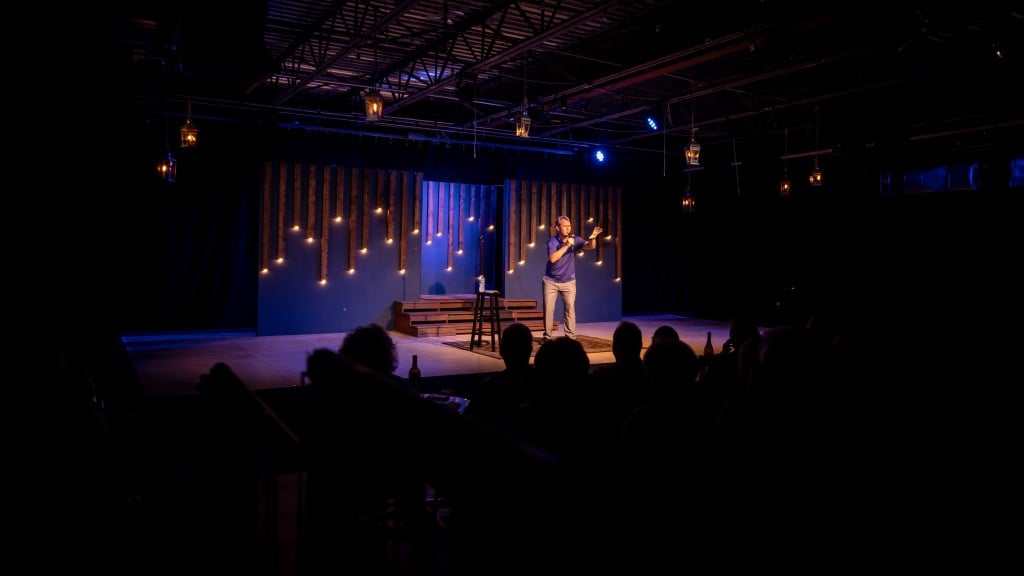 Emerald Coast Theatre Company adds sizzle to three Friday evenings in June during its second annual Summer Pop Fun-raiser series.
The Summer Pop Series, which caps ECTC's 9th annual season, will be held at 560 Grand Boulevard (upstairs) in Grand Boulevard Town Center in Miramar Beach. Shows are at 7:30 p.m.
Summer Pop 1: Comedy Night
The series kicks off on Friday, June 3 at 7:30 p.m. enjoy Comedy Night, an evening of side-splitting comedy hosted by funny man Brian Hilario. ECTC's featured comics this year are Jason Hedden of Panama City Beach, Gale MzUndastood of Jacksonville and Alabama headliner Clayburn Cox.
Improv and Stand-Up Comedian Brian Hilario has been performing around the Southeast since 2016. He's best known for his improv work with The Side Splitters out of Panama City and the long-form Comedy-Duo Wildly Unnecessary. His stand-up explores the absurdities of everyday life, and the audience is always painfully aware that he's paying attention. Combining the New York immigrant perspective, an Army veteran's sensibility, and improvisational tendencies things can get a little blunt.
Jason Hedden is a theater professor and actor that took to stand-up comedy when his wife stopped laughing at his jokes at home. He lives in Panama City Beach, where he performs regularly and produces monthly shows with Panama City Comedy. He has been seen at StarDome, The Comedy Catch, Stand Up Live Huntsville, Jackie Knight's Comedy Club and dozens of other venues throughout the southeast. Hedden was part of the Pensacola Indie Fringe and Comedy Festival, New York Underground Comedy Festival, Gulf Coast Comedy Festival and will be part of the 2022 P3 Comedy Festival. He has shared the stage with Henry Cho, Ryan Niemiller, Aaron Weber, Jenn Weeks, Ben Brainard, Chris Cope, Derrick Stroup, Cliff Cash and many other funny folks.
Born, raised, and educated in Jacksonville, Florida, Gale MzUndastood joined the U.S. Army after graduation and served in Desert Shield. She jumped into the comedy arena in 2015 and she has opened for comedy greats like Shawty Shawty from Wild'n Out, Double D, the late Tyler Craig and Don DC Curry (Uncle Elroy) from the Friday movie franchise.
Clayburn Cox is a Southern deadpan comedian with an offbeat delivery and stage presence. This Alabama native has appeared on Dry Bar Comedy, Laughs, and Juce TV. As a public high school teacher, Cox's #mrcox TikTok videos have recently garnered millions of views.
Summer Pop 2: The Sinatra Show
The Saturday, June 10, 7:30 p.m. event features The Sinatra Show. Josh Sirten as Sultan of Swoon Frank Sinatra invites you to take a nostalgic trip through the musical legacy of the greatest entertainer of the 20th century. Sirten will take you back with classics like "Strangers in the Night," "My Way," and "That's Life." Let Emerald Coast Theatre Company fly you to the moon with a night of Frank SInatra favorites, expertly voiced by Josh Sirten, the new classic voice of the era.
Summer Pop 3: Pensacola Imprv Comedy Troupe: Improvable Cause
On Friday, June 17, ECTC welcomes Pensacola's Improv Comedy (IC) Troupe: Improvable Cause to its stage. Performing the first Saturday of every month at the Pensacola Little Theatre, Improvable Cause's unscripted shows are sure to bust you at the seams with over-the-top, anything-goes hilarity. Everything is created in the moment with audience suggestions, so each show is different. Improvable Cause shows are edge-of-your-seat theater where anything can happen (and usually does).
"We invite everyone to come on out and join us for one or all three evenings," says ECTC producing artistic director Nathanael Fisher. "This is a great way to be entertained with friends and family and show your support of our theater company, too."
Arrive early to enjoy the display of original artwork in the ECTC Lobby Gallery sponsored by the Cultural Arts Alliance of Walton County. The exhibit features artwork by local artists. All of the artwork is available for purchase. Proceeds benefit ECTC and its theater education programs.
Tickets to each Summer Pop fun-raiser show are $30 per person. Purchase a package of all three concerts for $75.
Proceeds benefit ECTC and its education programs. Purchase tickets online.
To make a tax-deductible donation, volunteer or learn more about Emerald Coast Theatre Company, call (850) 684-0323 and visit emeraldcoasttheatre.org. Engage with them on Facebook, Instagram, Twitter and YouTube.