Summer of Sounds
Mattie Kelly Arts Foundation's Concerts in the Village is giving us some great tunes this summer.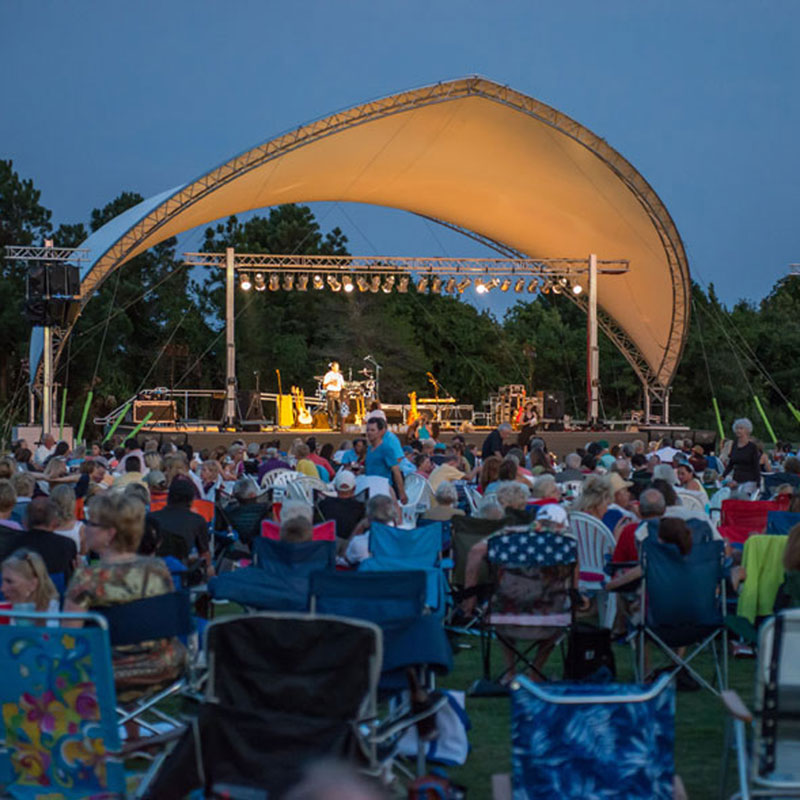 Summer is almost here and with this beautiful season comes some beautiful things. Warm weather, beach days, blue skies and, thanks to the Mattie Kelly Arts Foundation (MKAF), plenty of live music.
For 20 years, MKAF — named for the late Destin arts matriarch Mattie Kelly — has been giving back to the community by sharing cultural arts programs and events along the Emerald Coast. This summer, they kick off a year-long celebration of their 20th anniversary with the 20th annual installment of the highly-anticipated Concerts in the Village.
The nine-week series showcases the talents of local and regional singer/songwriters, musicians and bands performing a range of music from rock and roll to rhythm and blues. Concerts are staged in the Dugas Pavilion of the Mattie Kelly Cultural Arts Village on Commons Drive in Destin every Thursday evening from May 7 to July 2.
Gather with friends and family for a night under the stars and find out first-hand why this series was listed as one of the Top 10 Things to Do in Northwest Florida by the Florida Travel & Tourism Guide.
May 7: Mingo Fishtrap
Hailing from Austin, Texas, this melodic pop meets gritty Memphis soul band puts a twist of New Orleans funk into their beats.
May 14: Deja Vu
This band wants you to see things again with their R&B style music ranging from the '70s to '90s.
May 21: Shades of Blue
There are so many shades of blue, but this band's shade is a smooth blend of Jazz Blues with hits from the '70s and signature pop songs
May 28: The Mulligans
Dance the night away to this '60s and '70s-inspired dance music
June 4: Pieces of Eight
Brass is the name of the game with this band's music focusing on soul, R&B and beach music
June 11: The Maxx
Energetic choreography and eclectic sound is taken to the max with classic oldies and today's pop music
June 18: Mr. Big and The Rhythm Sisters
Get jazzy with motown and top hits from the '80s
June 25: Tyn Tymes
The South's favorite party band
July 2: David Seering
A celebration of American music
Concert start at 7 p.m. with gates opening at 6 p.m. Tickets are $10 for adults and can be purchased at the door. All MKAF members and children (under 12) are free. Bring a chair or blanket, a picnic supper and a bottle of wine or purchase a catered dinner and drinks at the event. VIP event tables are sold on a first come, first served basis. For more info, visit MKAF's website to learn more.