Strength in 75 Years
White-Wilson Medical Center achieves decades of patient success and support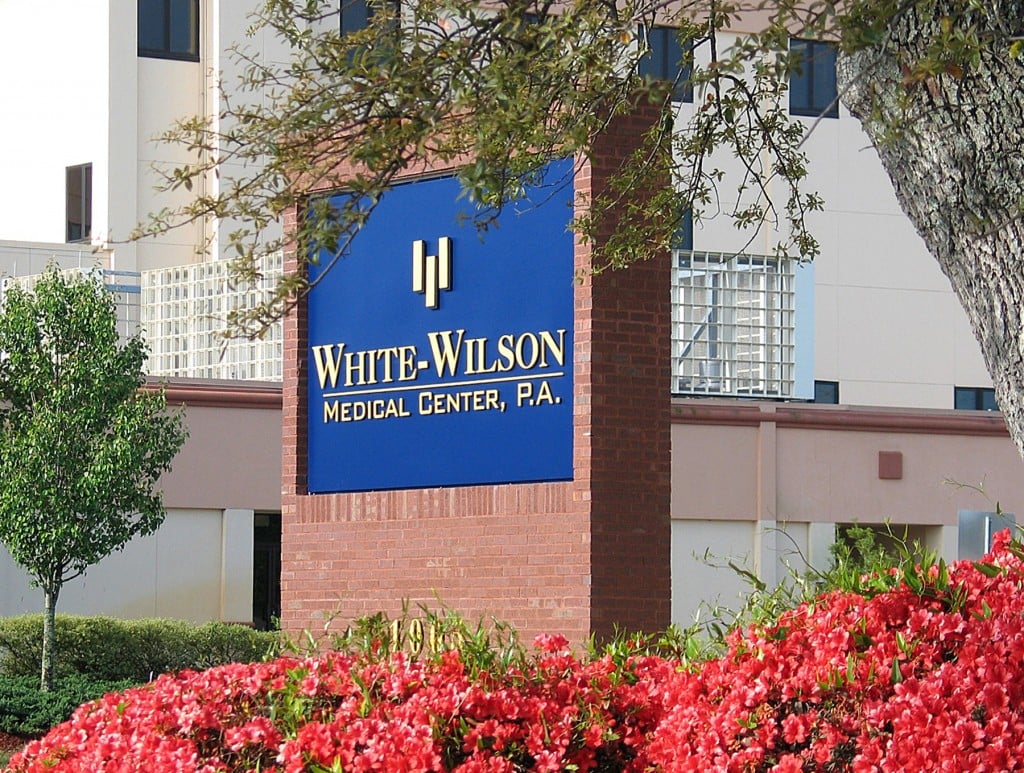 In times of great uncertainty, White-Wilson Medical Center has remained true to providing unwavering patient care. It's a testament to the tenants they've built themselves upon for 75 years.
The practice began in 1946 with Dr. Henry White as the first physician in Fort Walton Beach. At his practice on Brooks Street, he provided family care, did minor surgeries, delivered babies and more. A few years later, he was joined by his friend from Tulane University's medical school, Dr. Joseph Wilson.
From humble beginnings, the medical center has expanded outside of Fort Walton Beach over the decades to include Crestview, Destin, Navarre and Niceville. The most recent opening was in Crestview in November of 2020. This practice enabled the area to provide thousands of COVID-19 tests and raise the level of community care. In a time when many had to close their doors and were unable to serve their communities, WWMC stayed open. Patients can expect that WWMC will adapt and always be their partners in health.
Throughout the years, White-Wilson has maintained a reputation for reliable, exemplary health care. This stems from their providers, doctors and staff, many of whom have become familiar faces to patients. That includes employees of 40 and 50 years plus second-generation doctors.
"We view ourselves as an extension of the families we serve," said Dr. Doug Rigby, a WWMC pediatrician since 1980. "For 75 years, we have been here for the milestones that come in the good times but also for the not-so-good or the scary times. The pandemic is certainly a time that has challenged us as individuals, community members and as medical professionals. But it's in challenging times where we see what we are made of and why we have chosen the paths we have taken."
These paths have led to continued patient allegiance reflected in the reward of 2021 Best Family Physician, situating the practice as a household name for quality care.
"Fewer and fewer independent physician groups like us exist today," said Alan Gieseman, CEO of WWMC. "Even fewer are growing and expanding like we are. To me, this is evidence that our community appreciates the relationship they have with our physicians and practitioners and understand the level of care we are able to provide."
White-Wilson Medical Center 
Fort Walton Beach (850) 863-8100  |  Crestview (850) 398-8725  |  Destin (850) 269-6400
Navarre (850) 396-0108  |  Niceville (850) 897-4400  |  white-wilson.com