Stories From The Heart: UWF Dance Marathon
Standing (and dancing) for those who cannot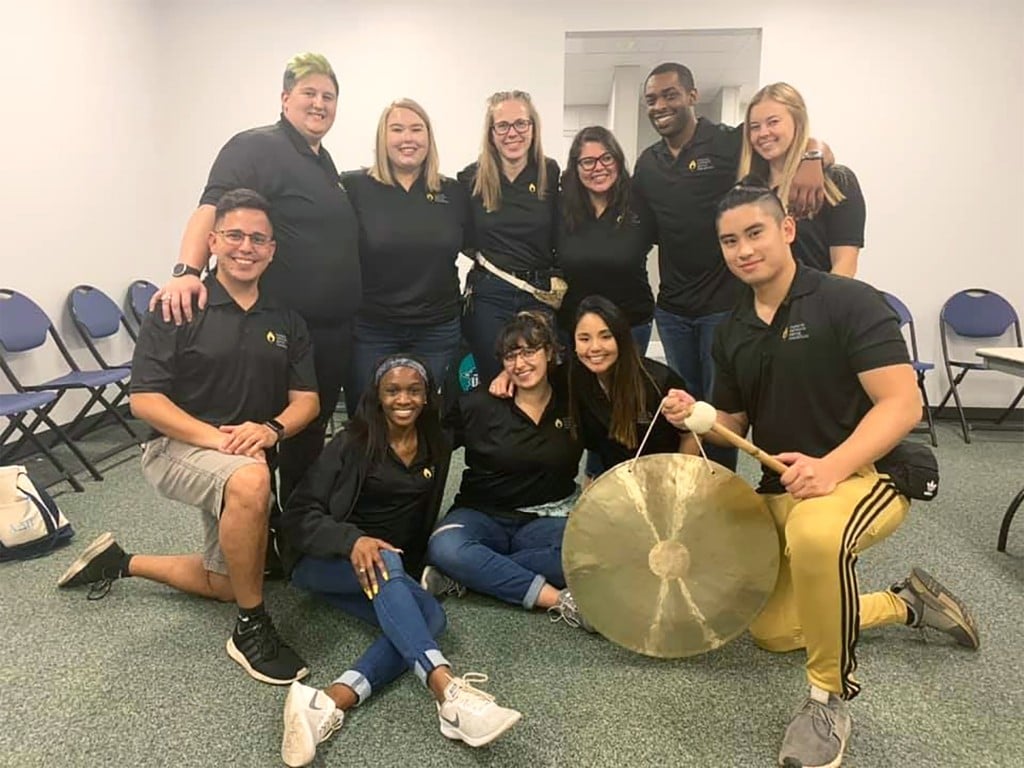 Mya Clark has been participating in the Children's Miracle Network Dance Marathon at the University of West Florida (UWF) for three years, working as team captain and membership director before becoming executive director of the event in 2020.
A senior majoring in journalism with dreams of becoming a sports reporter, Mya is a full-time student with a paying job who puts 10 hours per week into this cause so close to her heart.
As a child growing up in Tallahassee, Florida, Mya was in and out of the hospital. The summer before her freshman year of high school, she became lightheaded and went to urgent care.
She was referred to Shands in Gainesville, where her family learned she had a B12 deficiency. Later in life, her nephew was also a "miracle" child.
"I participate in Dance Marathon to give back to an organization that's given so much to me and other kids," Mya says. "When you're sick and in the hospital, all you want to do is go and be with your friends."
Now, Mya is dancing with several hundred friends to raise money "for the kids." at the Studer Family Children's Hospital, your local Children's Miracle Network Hospital.
Dance Marathon has grown exponentially since it arrived on the UWF campus five years ago. Totaling only a few thousand dollars over the first several years, the event raised $57,000 in 2019.
After touring the new Studer Family Children's Hospital at Ascension Sacred Heart, Mya says she and her teammates had a newfound appreciation for the technologies they have helped provide, as well as the interactive rooms and family spaces that make life a little brighter for patients.
Under her direction, the teams raise money from July to February each year.
On event day, they all dance — and never sit down — from 3 p.m. to midnight.

As she puts it, "You're standing for those who can't."
The day kicks off with a speech from Ascension Sacred Heart Foundation or a Studer Family Children's Hospital Miracle family.
There's food, games and fundraising, and former patients often attend. Teams try to hit goals such as $62 in an hour, representing the average of 62 children who enter a Children's Miracle Network Hospital every hour.
Mya loves seeing the way everyone on campus comes together, for one day, for a common goal.
"If you have a way to get involved, get involved," she says. "You never know if it could be you. Knowing you could make a difference just by donating $5 … it really matters, no matter how small."
The UWF Dance Marathin was held on Feb. 29, 2020. To learn more about the cause and how you can help, please visit events.dancemarathon.com.