Stories From the Heart: Touch a truck event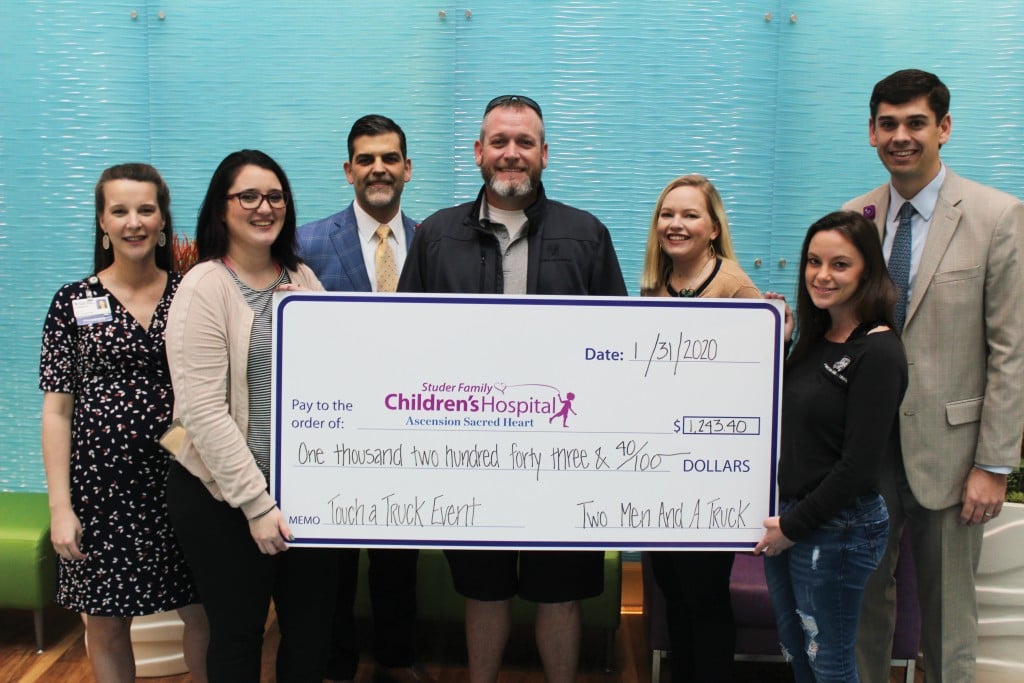 Kids love trucks. Knowing that, Greg Micklos, franchisee, and Veronica Kramer, marketing director, both of Two Men and a Truck, created a "Touch A Truck" event in Pensacola to raise funds for the Studer Family Children's Hospital at Ascension Sacred Heart.
It was Veronica's way of saying "thank you" to the hospital for the care a friend's young daughter received while fighting leukemia.
During the event, children and their families could climb into a moving truck, fire truck, police car, construction trucks, the pediatric transport unit and so much more!