Stories From The Heart: "For the Little Ones, Featuring the Little Ones"
The Cordova Mall Ball will once again be a dazzling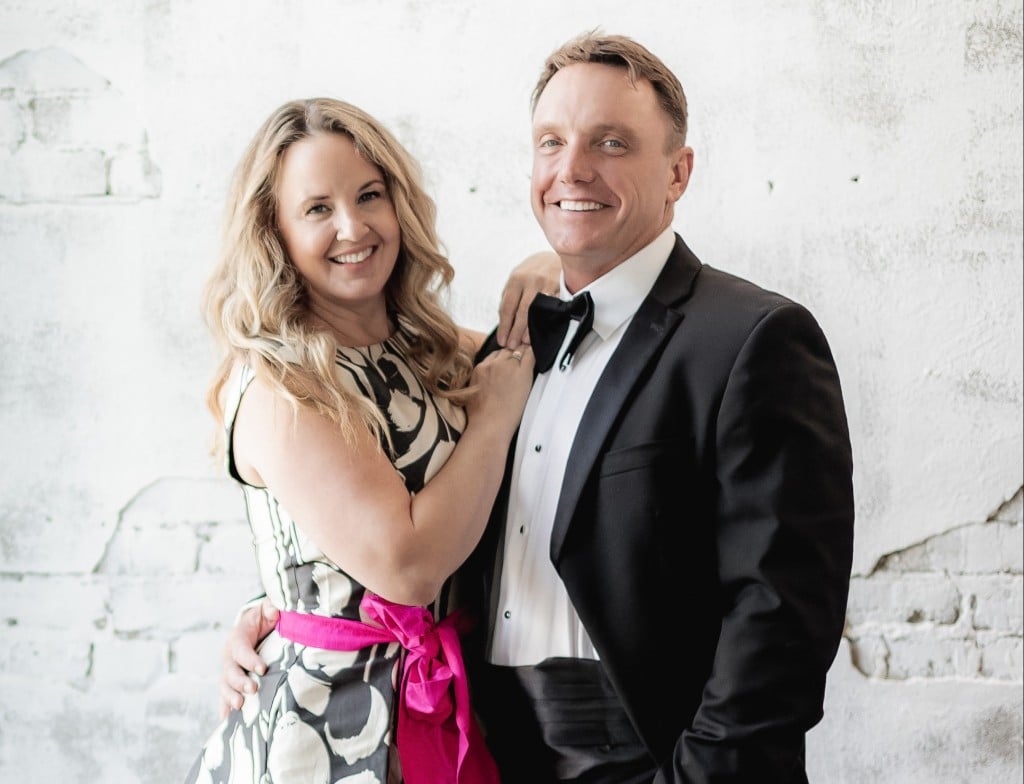 The life-changing care Ascension Sacred Heart provides has touched the hearts of many who strive to ensure that this incredible mission of care continues for future generations. Ascension Sacred Heart Foundation is proud to partner in this endeavor by sharing Stories from the Heart.
On Jan. 29, 2022, the Cordova Mall Ball will once again be a dazzling, live event, but this year's version will feature the debut of an exciting, new benevolent association.
Autumn and Peyton Blackledge are inaugural chairpersons of the official Krewe of Les Petits Enfants (Order of the Small Children), named in honor of those it will help support. With an initial goal of 50 participants, the krewe's membership fee will go toward the purchase of a neonatal transport unit for Studer Family Children's Hospital at Ascension Sacred Heart.
Ascension Sacred Heart Foundation coordinates the Cordova Mall Ball as one of its major fundraising events benefitting sick and injured children. This year's goal is raising the $350,000 needed to purchase the highly specialized vehicle, which is capable of transporting newborns and children 5 and under. The Krewe of Les Petits Enfants' admission fee of $1,000 will supplement the Mall Ball's proceeds for the purchase.
Both natives of Pensacola, Autumn is a long-time member of Ascension Sacred Heart Foundation's Board, while husband Peyton is a professional firefighter in the city of Milton. Autumn attended Tate High School, while Peyton went to Washington High. Still, they are amazed that they never came across each other as teens. But Peyton theorizes, "I grew up with a kind of downtown crowd, and Autumn was more of a north-end girl."
Opened in 2014, the law firm of Autumn Beck Blackledge PLLC concentrates on family and marital law. She met Peyton, her future husband, that same year, and their marriage resulted in a blended family of five children. Today, the eldest is stationed with the Navy in England, while the other four teens are in every grade at Catholic High School — from freshman to senior.
Autumn and Peyton are delighted that they've been given the opportunity to kick off a krewe at Northwest Florida's largest Mardi Gras Ball of the season. But what inspires them the most about this project is that children will be the focus and the face of the krewe.
Autumn explains, "Our vision is not only in the krewe's name 'For the Little Ones,' but also featuring the little ones — the children in need, the children who will need the services of Studer Family Children's Hospital, and the children whose parents have decided to invest and give."
Autumn was taught at an early age that, "You give your talents, you give your time, you give your treasure." She and Peyton are trying to impress this mindset upon their children: when you are blessed with more, you need to give back to help those less fortunate.
They recognize that children need to learn early on what giving is all about, or the community's future charitable needs will not be met. Once they learn, they can carry on this tradition of giving later in life. Introducing kids to the Krewe of Les Petits Enfants through their parent's membership will be a valuable first step, and the hope is to create generations of givers.
They understand that community involvement is truly necessary to make any charitable undertaking successful. The Cordova Mall Ball has always been well-attended and highly successful because it is an opportunity to have a good time while supporting a worthy cause. Autumn and Peyton believe that there are more people out there who would contribute to the needs of the Studer Family Children's Hospital if the right opportunity arose.
These people might never have considered being part of a Mardi Gras event, but the Krewe of Les Petits Enfants — with its emphasis on children — hopefully will appeal to them when they realize that it will be their "kids raising money for kids." And it will give all Mall Ball attendees the opportunity to meet people they have never met.
The Ascension Sacred Heart Foundation's Mardi Gras mission raises money for the Studer Family Children's Hospital, and through this event, the children of krewe members will be introduced to the hospital. They will learn what it's all about, its significance for kids, and how their parents' krewe participation will benefit the facility.
Autumn and Peyton are staunch advocates of the Studer Family Children's Hospital and consider it a blessing to have this resource "in our own backyard." When their daughter was injured in a car accident, she was transported to its emergency room, where the care she received
was exceptional.
From the perspective of a fireman, Peyton expresses concern that the community sometimes seems to take for granted the presence of this amazing trauma center. It is often mentioned during his training that children from Tallahassee, Baldwin County, Brewton and the Mobile region are flown to the Studer Family Children's Hospital for treatment. "Being as we are not a large community, it is an enormous benefit and opportunity for the children in our area," he says. "Care for children can remain right here where they reside."