Stories from the Heart: Charity Golf Classic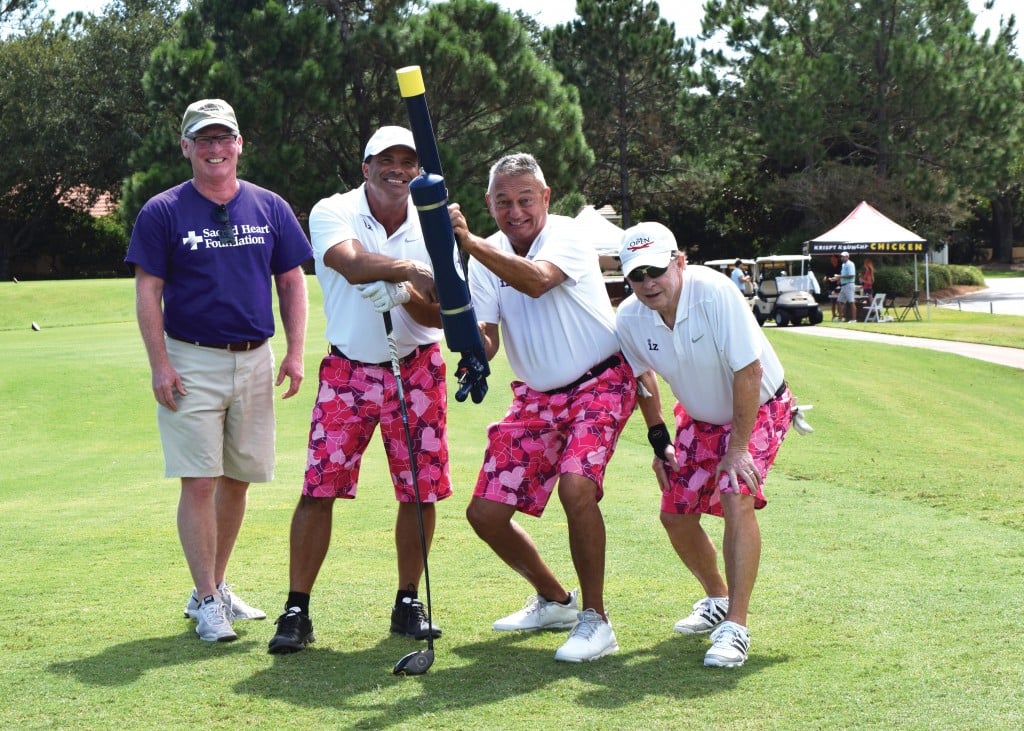 The 2020 Charity Golf Classic is quickly approaching! The Charity Golf Classic Committee, Ascension Sacred Heart Foundation and Ascension Sacred Heart Emerald Coast would like to thank our sponsors, golfers, donors, volunteers and attendees for an outstanding event in 2019 and excitedly look forward to an even greater day together on September 20, 2020, at Burnt Pine Golf Club.
Bill Tate and Cory Fosdyck, Charity Golf Classic Committee co-chairs, are working with their esteemed committee members to choreograph a satisfying day for all area golfers. Burnt Pine Golf Club is a golf experience unrivaled on the Florida Gulf Coast. Rees Jones, one of the most respected golf architects in the world, continues to inspire players with the beautiful fairways along Choctawhatchee Bay, making every day on this course a treat. Delicious food, refreshing beverages, laid-back live music, camaraderie and great competition … sounds like a perfect day!
Through our community's generosity, the tournament has supported a variety of areas at Ascension Sacred Heart Emerald Coast through the years, raising more than $3 million to expand critical areas of need, including the Olson Women's Diagnostic Center, the Family Birth Place, the ICU and Heart and Vascular Services, as well as the Comprehensive Spine Program.
To register for the Charity Golf Classic, visit SacredHeartCharityGolf.com.
---
About the Ascension Sacred Heart Foundation
Since 1915, Ascension Sacred Heart has been at the heart of healing for Northwest Florida and South Alabama. Like our founders, the Daughters of Charity, Ascension Sacred Heart is dedicated to providing quality, compassionate healthcare to the citizens of our regions, regardless of their ability to pay. This steadfast commitment to our community could not have been achieved without the support and generosity of the thousands of individuals, businesses and organizations that have donated to Ascension Sacred Heart Foundation. Through this charitable giving, Ascension Sacred Heart Foundation has been able to provide millions of dollars of free and low-cost healthcare to the poor, uninsured, under-insured and low-income families. With the help of generous donors, we are proud to partner in Ascension Sacred Heart's mission of care along the Gulf Coast.