Stories from the heart: Carol Carlan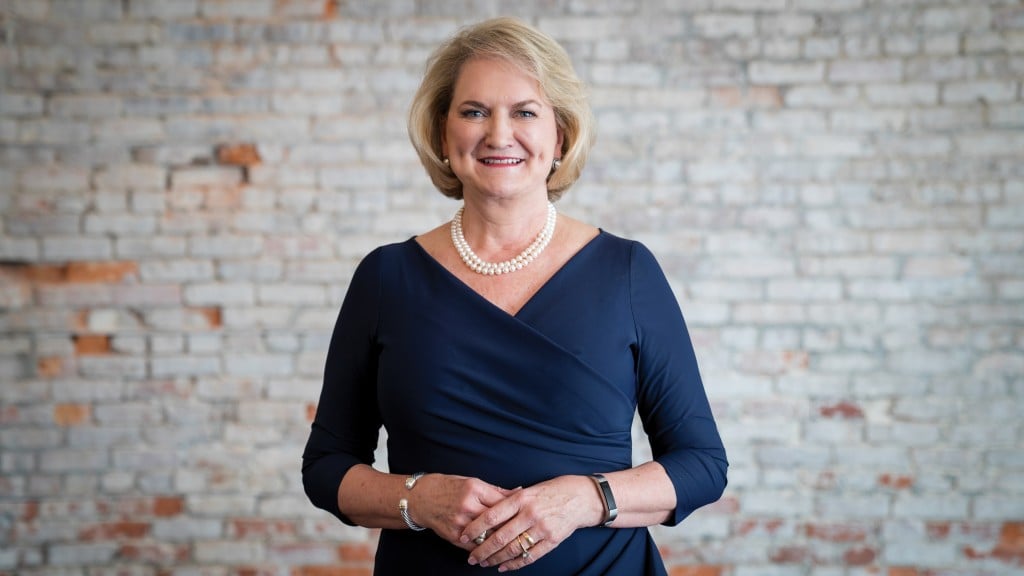 Carol Carlan has forged a career path of leadership success. She's held many titles in the business world, achieved extraordinary goals and merited widespread recognition for her talents. Through it all, her guidepost has been her passion for giving back to the community, for helping others.
Carol serves as president of Ascension Sacred Heart Foundation, a philanthropic organization she now has guided for eight years. Her remarkable tenure is described by Wes Reeder, former Foundation board chairperson:
"Carol Carlan has many extraordinary talents that contribute to her and the Foundation's success. She is bright, well organized, savvy with her business practices, and a terrific people manager and motivator. But to me, what sets Carol apart is her compassion for the Foundation's mission and her never give-up attitude and work ethic with respect to accomplishing the Foundation's goals."
The Studer Family Children's Hospital was built on Carol's watch after she launched a capital campaign that raised $85 million dollars for the project. She worked tirelessly to ensure it became a reality, able to provide world-class care for the region's children, turning away no one in need. It was an amazing accomplishment, yet she will tell you, "I am most proud of the team, the board members and the community we pulled together to grow the Children's Hospital. I didn't do it all. I led the effort, but I had a lot of people supporting me."
Carol also credits the partnership with Ascension as playing a big role in making it possible for the hospital to open its doors. "Ascension has brought extraordinary resources to our community that we wouldn't have otherwise. To have Ascension as a partner is a blessing in itself."
She accomplished yet another of the Foundation's major goals: A second capital campaign that raised $30 million for the expansion of Ascension Sacred Heart Emerald Coast.
Carol came to the Foundation from presiding over her own successful leadership development company. She valued the opportunity to coach and mentor community professionals, motivating others to achieve their full potential. She was a founding member of the John Maxwell Team, a global leadership training organization of 25,000 members.
Prior to becoming an entrepreneur, Carol enjoyed a 30-year career in the banking industry. She started in an entry-level job after graduating college and quickly advanced in leadership positions to eventually become the first female president of a large regional bank (Wachovia).
Throughout each phase of her career, Carol has devoted considerable time and energy to guiding not-for profit organizations in the community, serving from the heart as a board member for more than 35 charitable concerns.
---
About the Ascension Sacred Heart Foundation
Since 1915, Ascension Sacred Heart has been at the heart of healing for Northwest Florida and South Alabama. Like our founders, the Daughters of Charity, Ascension Sacred Heart is dedicated to providing quality, compassionate healthcare to the citizens of our regions, regardless of their ability to pay. This steadfast commitment to our community could not have been achieved without the support and generosity of the thousands of individuals, businesses and organizations that have donated to Ascension Sacred Heart Foundation. Through this charitable giving, Ascension Sacred Heart Foundation has been able to provide millions of dollars of free and low-cost healthcare to the poor, uninsured, under-insured and low-income families. With the help of generous donors, we are proud to partner in Ascension Sacred Heart's mission of care along the Gulf Coast.