Staging Sells Home in One Week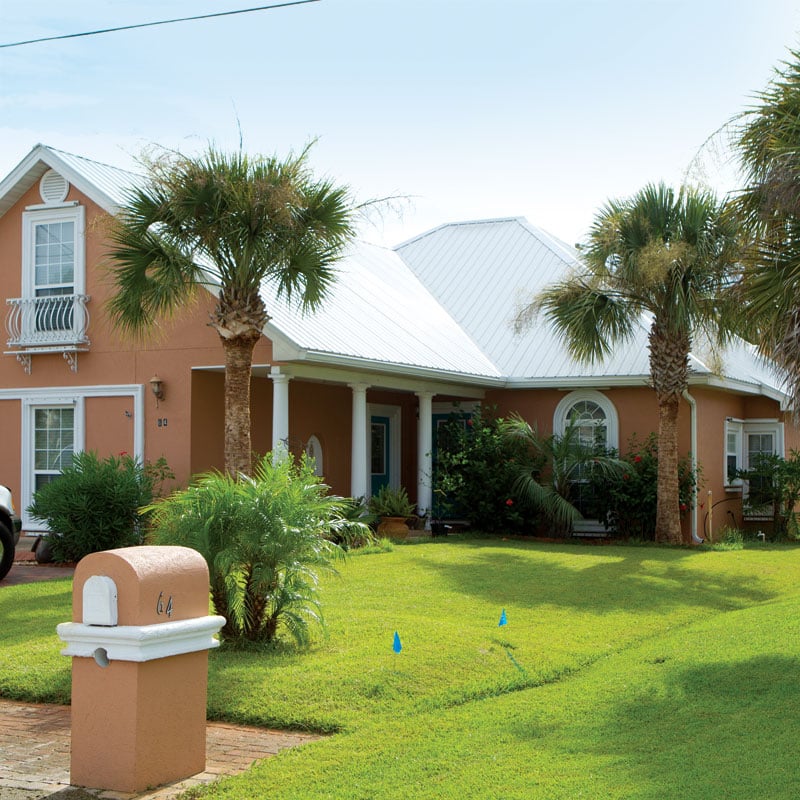 Located across from the community pool in Hidden Harbor Estates, near to the beach and the bay in Miramar Beach, this home had location on its side. But an abnormal design and two-bedroom layout, along with poor staging, provided roadblocks that kept the home on the market for over a year — 426 days, in total. Eventually, however, the house found the perfect family to call it home.
Listing agent Lisa Egstad with Real Estate International Inc. says that the buyers loved the house's architectural style.
"They vacation in Mexico a lot, and there's some things about the house's architecture that reminded them of Mexico," she explains. "They also had … two big dogs, so they wanted something with tiled floors."
The house is divided into a main house and mother-in-law apartment. While the apartment is fully handicap accessible, the main house's layout has multiple levels, making it inaccessible. Although the house has plenty of square footage, the fact that it has only two bedrooms in the main house — and no garage — provided further obstacles in selling the property. The second bedroom is also upstairs — too far away for young children. Although Egstad advised the sellers to stage the property, the couple chose not to do so — a decision that, according to Egstad, kept the house on the market longer.
"The house had no consistent style," says Egstad, explaining that the couple had recently merged two households into one.
Additionally, clutter was a big issue, especially in the kitchen. When she first started work on the listing, Egstad advised the couple to convert the upstairs bonus room into a bedroom by adding a closet, which the couple agreed to do — turning the previously two-bedroom house into a three-bedroom house.
Despite several drawbacks, the house had some great upgrades. Some great features were high ceilings, an open floor plan, built-in's, and a two-way fireplace, a spa tub, an air-conditioned shed and more.
Eventually the sellers moved out. After that, Egstad says the sale was a cinch. 
And after staging, the house was only on the market for about a week before the buyers came to see it and fell in love.
Quick Look:
List Price: $276,000 ($115/sqft)
Sold For: $262,000 ($109.17/sqft)
Square Feet: 2,400
Bedrooms: 3
Bathrooms: 3.5