Spotlight: Brook Stetler Expands Theater's REP-etoire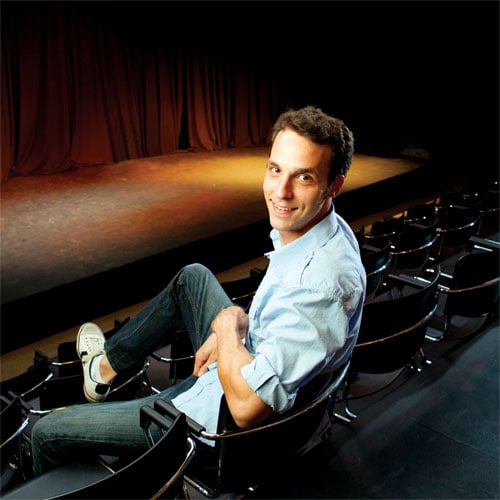 A repertory theater artistic director is like the head coach of a sports team, according to Brook Stetler, who is artistic director of the Seaside REP Theater (seasiderep.org). The 32-year-old Kansas native picks the talent, chooses shows and keeps the fans happy. Since accepting the lead position in 2007, the college-trained theater professional has worked to expand the decade-old REP to a year-round operation, adding productions and collaborating with organizations such as Escape To Create and the recent Singer/Songwriter Festival.
Stetler has raised the curtain on the REP's increased involvement with area schools, which includes providing internships, assistance with school productions and playwriting instruction. "Arts programs in the schools are really struggling, so we go in," Stetler says. "I don't know of any other place where a high school kid can go and get so involved with a professional theater."
The REP's summer season line-up is full of family-friendly performances: "Beanie and the Bamboozling Book Machine" in Seaside; "The Emperor's New Clothes" in Rosemary Beach; "River Rat and Cat" in Alys Beach. In the 75-seat main stage theater, the REP presents the acclaimed Broadway comedy "The 39 Steps," a spoof on Hitchcock films. (See Calendar listings for details about the summer season.) Now that's a "rep" any team can be proud of. Game on!