Special Events are Coming to McCaskill and Company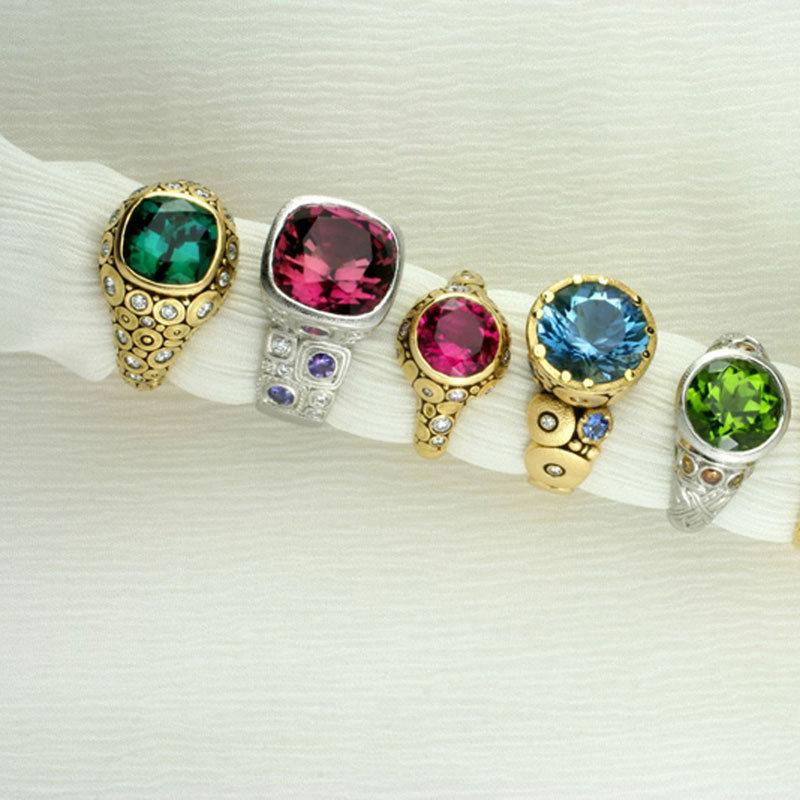 Glitz, glamor and exquisite jewelry are coming to McCaskill and Company this summer and fall. View the vast collections of beautifully crafted jewelry during exciting trunk shows and festive special events. Not sure which show you want to attend? No worries, below is a description of each event so you can choose the perfect show for you.
Konstantino Trunk Show, June 19-20
A little bit of the Mediterranean is coming to the Emerald Coast. Mark your calendar for this exotic show. Enjoy extensive collections designed by Konstantino Sioulas in Greece. All Konstantino pieces are individually crafted in Athens and are rendered from sterling silver and 18 karat gold. Art, architecture, mythology and the people of Greece are what inspire the collections while being fused with the creative genius of Konstantino Sioulas. Feel each piece's timeless craftsmanship and enduring beauty at this two day trunk show.
Erica Courtney Personal Appearance and Show-July 17-18
Nothing says summer like bright, eclectic jewelry. Erica Courtney's "drop dead gorgeous" jewelry will be found at this special show featuring the designer herself. Courtney was named one of the Top 3 Jewelry Designers in the World by United Brands and is one of the most recognized and successful luxury jewelry businesses in the country. Courtney's jewelry has been used in countless motion pictures and red carpet appearances. The vibrant colors and unique designs give her jewelry a fresh look. Courtney describes it as, "pretty, girly, beautiful, wearable and a little bit edgy." This jewelry is available in only the finest jewelry stores nationwide. Enjoy browsing Courtney's collections and finding something new at this two-day trunk show.
Alex Sepkus Trunk Show, October 2-3
Moving into the new fall season brings cool weather, warm clothes and new jewelry. This must-see event will feature handcrafted 18 karat beautiful gemstones that are carefully created. Each Alex Sepkus piece is created by craftsmen who have their own personal microscope mounted to swing in and out in order to insure the fineness that is required of each piece. Enjoy new and innovative designs at this exciting trunk show.
Diamond Event, November TBD
What says Happy Holidays better than a sparkling diamond? At this shining event, you will be able to select among an extensive collection and purchase diamonds at the best prices of the year. From engagement rings to necklaces and jewelry mountings, you can choose your favorite designer and create a masterful piece. The date for this event has yet to be determined, so check back at McCaskill and Company's website to find more information.
Whether you're looking for that special something for your sweetie or wanting to spoil yourself, these trunk shows and events offer something for everyone. Visit McCaskill and Company's website for updated information on all events and be sure to follow them on social media.