Southern Living Magazine Presents Biscuits & Jam Garden Party
A great start to what will be a top-notch weekend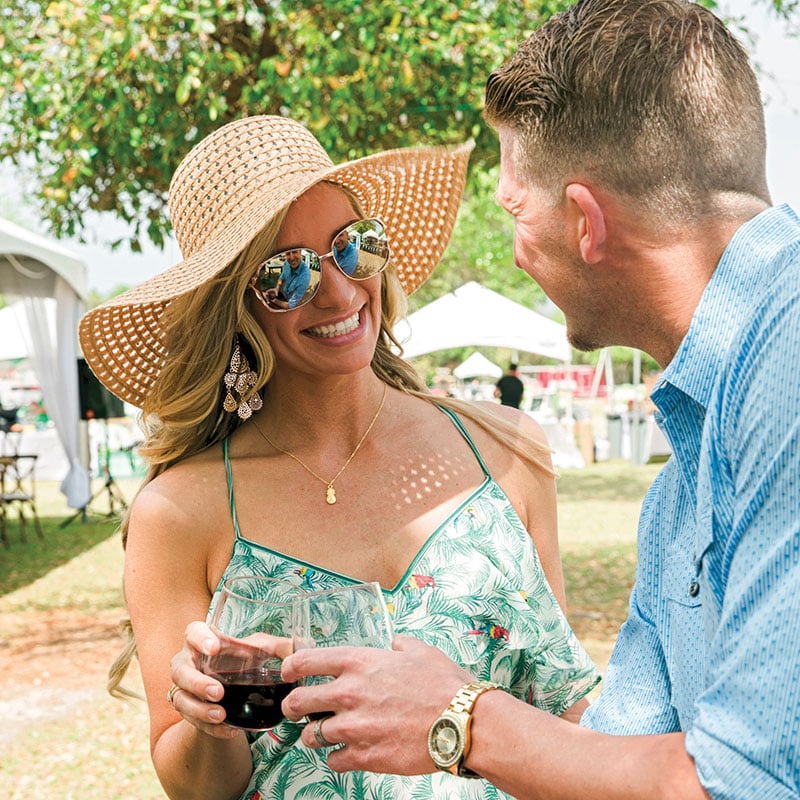 If the kids get a spring break, why shouldn't you?
On March 23 and 24, Aaron Bessant Park in Panama City Beach is the place to "wine" down and dine out, as guests are treated to a weekend of decadent coastal cuisine, premier libations and top-line entertainment. The wine hails from all across the country, while local and celebrity chefs provide the bites. Is your mouth watering yet?
Biscuits & Jam, presented by Southern Living magazine, will be your "appetizer" for the festival. For those who are not familiar with Biscuits & Jam, it's a special section in Southern Living magazine that showcases the talents of up-and-coming singers and musicians of the South, some of whom will provide a live concert and garden party on Friday, March 23.
"That night, we'll be putting the spotlight on Cale Tyson," said Emily Boehling, Senior Brand Marketing Manager for Southern Living. "Right now, he's based in Nashville, but he has a distinctive, soulful voice and classic sound that's in influenced by the Muscle Shoals area of Alabama."
Tyson's pipes aren't the only thing with soul at the party.
It wouldn't be Southern Living without some country cookin'. Beneath the massive, billowing, white-top tent, strung with lustrous string lights, iconic Southern dishes will come to life as celebrity chef and Southern Living Contributing Editor Matt Moore serves up his specialties.
"We're really excited to bring Matt along because he is the most fun-loving, easy-going, laid-back guy — and a fantastic chef," Boehling said. "He'll be working with local chefs for our menu on Friday, but he'll also help enhance the footprint of the festival on Saturday, during the Grand Tasting, by hosting cooking demonstrations, distributing samples and selling and signing his two cookbooks."
The Grand Tasting, which is UNwineD's main event, features over 36 booths full of craft beer, spirits, fares from local eateries and, of course, wine. You'll even have the opportunity to sample masterfully crafted cocktails from vendors and vote in UNwineD's debut cocktail competition.
Thankfully, the party doesn't stop when your stomach gets full. That evening, St. Paul and the Broken Bones will headline another concert in the park, wowing audiences with their symphonic spin on country music.