Sinfonia Gulf Coast Youth Orchestra Summer Camp
A five-day program introducing children to string instruments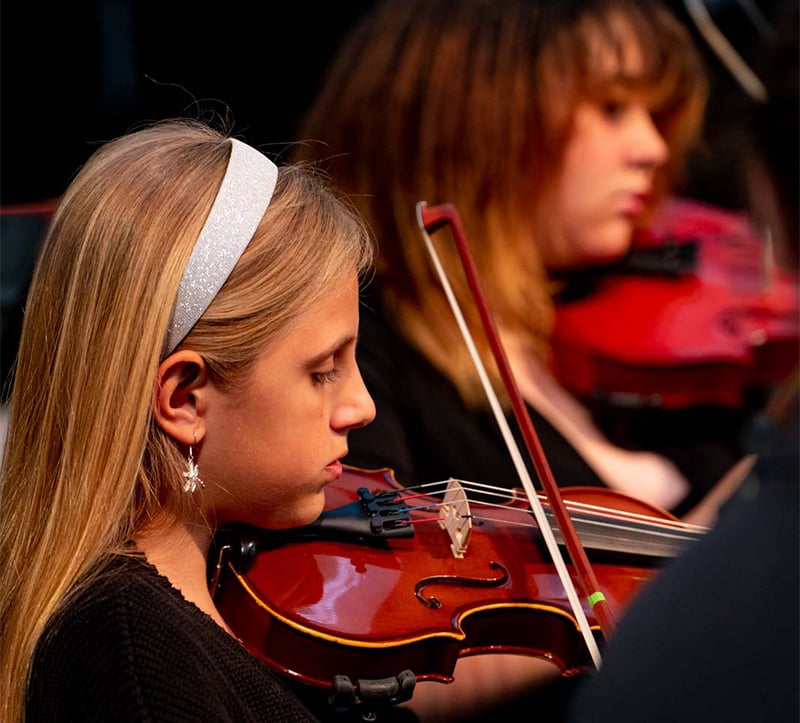 Sinfonia Gulf Coast Youth Orchestra announces the Sinfonia Beginning Strings Summer Camp, a fun-filled five-day program designed to introduce children ages 7-11 to the world of string instruments.
The camp will take place from June 12–16, 2023, from 9–11:30 a.m. at Destin High School.
This beginner strings summer camp is open to all children, regardless of prior musical experience. Participants will have the opportunity to choose between violin, viola, cello, or bass and learn the fundamentals of music theory, music history, and how to play their chosen instrument.
Throughout the week, dedicated instructors will provide comprehensive instruction, ensuring a supportive and engaging learning environment for all participants.
To enhance the learning experience, each student will receive a rental instrument for the duration of the camp, along with all the necessary accessories.
The tuition fee for the camp is $125 per student, which covers instruction, instrument rental, and all required accessories.
The camp is limited to 25 students, and registration will be accepted on a first-come, first-serve basis.
The highlight of the camp will be a final presentation where students will showcase their newfound skills to their parents and families on the last day of class.
It will be an excellent opportunity for the young musicians to demonstrate their progress and celebrate their accomplishments.
"Education is the centerpiece of Sinfonia. It was founded in 2005 not only for its entertainment value but for the fact that Northwest Florida needed an organization that could be the proponent for arts education in schools, specifically music education," said Sinfonia Gulf Coast music & artistic director Demetrius Fuller. "Beginning Strings Summer Camp is a wonderful way for local young musicians to experience a new music adventure and have fun doing it."
To register for Sinfonia's Beginning Strings Summer Camp, interested individuals can visit the following this link.
For additional information, please contact Margaret Gordon, music director, Sinfonia Youth Orchestra Coordinator of Education & Community Engagement by calling (850) 460-8800 or emailing mgordon@sinfoniagulfcoast.org.