Sierra Hull at Opening Nights in Panama City
New music rises from old and takes flight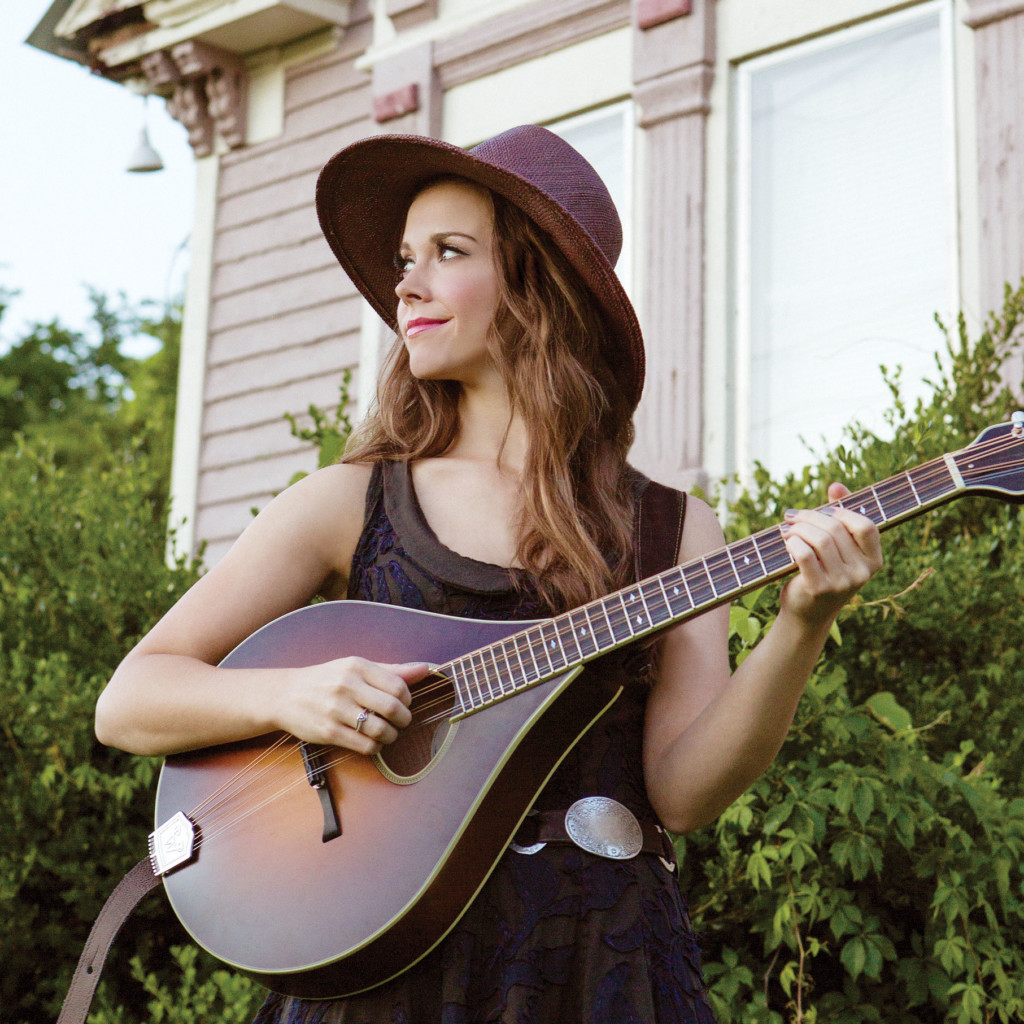 Sponsored by Opening Nights AT FLORIDA STATE UNIVERSITY
Sierra Hull is one part Loretta Lynn, one part Chris Thile and many parts musical invention.
Who knows what she will have summoned forth by the time she performs in Panama City on Dec. 9?
Hull's expertise on mandolin, as one would imagine, springs from her upbringing in Tennessee. "I'm very grateful I grew up doing that," she says in an accent true to her Smoky Mountain pedigree.
Her innovative playing of the instrument and her wizardry with lyrics demonstrate she pines for more than the bluegrass of home.
Crediting neighbors and kinfolk in Byrdstown, Tennessee, for teaching her when and how to take the lead, how to fold in harmonies and how to make mandolin strings cast spells, she says she must diverge from the old form, or be a fraud.
"That is what they lived. I live in a different time period. If I just recreate what they did, it's not authentic," Hull says.
She invokes the originality of Bill Monroe, the father of bluegrass; the experimentation of Lester Flatt and Earl Scruggs, who advanced the form; and the pure sincerity of Loretta Lynn, who sang unabashedly about her own life.
Hull, a lil darlin' of the Grand Ole Opry, wants to be that authentic, too. Her new album, Weighted Mind, ventures out — notably in the company of genre-leaping banjo master Béla Fleck, who produced the album, and the voicings of Grammy winner Alison Krauss and Rhiannon Giddens of the former Carolina Chocolate Drops.
Hull and bass player Ethan Jodziewicz bring her new songs and older favorites to Panama City Dec. 9 in an Opening Nights performance at the St. Joe Community Foundation Lecture Hall on the Panama City Campus of Florida State University.
---
Want to catch Sierra Hull on tour?
Sierra Hull, on tour, performs in Panama City December 9 at the St. Joe Community Foundation Lecture Hall on the FSU Panama City Campus. It is one of two performances hosted in Panama City by Opening Nights. For more performances visit openingnights.fsu.edu/events
Tickets to Sierra Hull are priced at $45. To get yours, visit openingnights.fsu.edu or call (850) 644-7670