Shop, Dine and Enjoy at Destin Commons
Celebrating 15 years of supporting the local community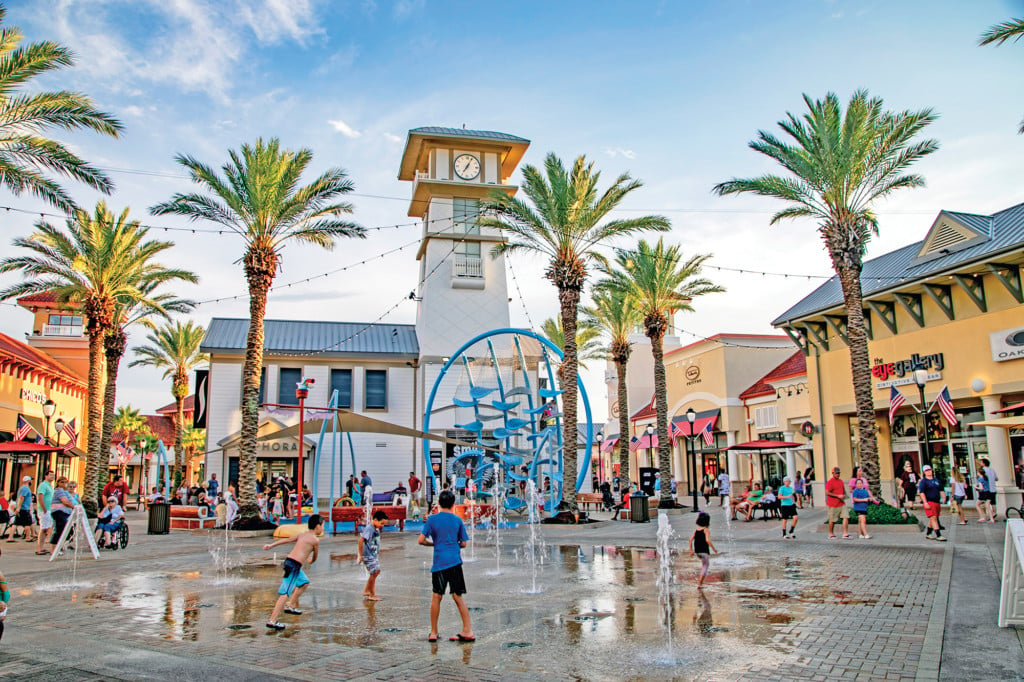 Celebrating 15 years as the Emerald Coast's best outdoor shopping center, Destin Commons boasts 95-plus stores and restaurants.
The award-winning lineup of stores and restaurants includes national and locally owned favorites, ranging from global favorite H&M to the intimate Pink-n-Blue Avenue children's boutique.
Don't miss out on the opportunity to experience gourmet burgers and Category 5 milkshakes at the recently opened Gulf Coast Burger Co.
Take movie watching to a new level at AMC Destin Commons 14 Theatre with the newly added Dolby Cinema, which allows viewers to catch the latest flick with dramatic imaging and moving audio while relaxing in ergonomically designed seats.
Kids getting a little restless? Let them run and play on our renovated soft play area, which boasts a state-of-the-art Luckey Climber structure, or cool off in the splash pad.
Destin Commons is a photographic dream boasting nine colorful art murals located throughout the property — ideal for grabbing that perfect pic. Be sure to check out our seasonal signature events for non-stop fun for the whole family.
Come out and trick-or-treat at our annual Halloween Haunt, welcome the holiday season at Santa's Arrival, let the good times roll at Mardi Gras Masquerade and taste the area's best BBQ at Smoke on the Coast BBQ & Fireworks Festival.
Did you know that Destin Commons has given over $1.4 million to local charities though our Coins for a Cause program? It is as easy as parking in front of your favorite store along our interior streets and plugging the parking meter.
Since the inception of Coins for a Cause 15 years ago, we have been able to support a variety of organizations, including those that advocate for health, disabilities, education, military, animals, arts and the well-being of children.
Feeding a meter just makes good cents!
We truly have something for everyone.
Come out and Shop, Dine and Enjoy at Destin Commons.
4100 legendary drive, destin  |  (850) 337-8700  |  Destincommons.com