Restaurant Spotlight: Dewey Destin's
The origin story of Destin, Florida, is one of whalers, hurricanes, capsized ships and a man with great tenacity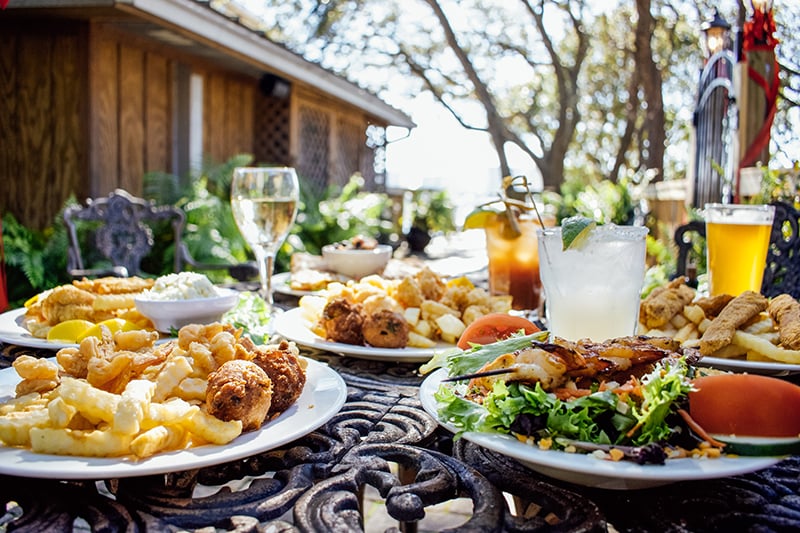 The Destin family has long been synonymous with the sea. After working as whalers, Leonard Destin, his father and brother set sail in 1835 from New London, Connecticut, to Florida. A hurricane capsized two of the three ships. Leonard made his way to a North Florida Gulf-front town that he would establish as the World's Luckiest Fishing Village.
For six generations, the Destin family fished the Gulf before entering the restaurant business and opening the first Dewey Destin's in 2001. Two more locations would follow.
The original location is a converted fishing dock with a fast-casual atmosphere. The Harborside location is a full-service, sit-down restaurant, and the Navarre restaurant is also a fast-casual spot with a full bar and craft cocktails! All three offer fresh, sustainable seafood.
"We don't have extensive or complex recipes because we don't need to," said manager Parker Destin. "When you start with an exceptional seafood product, the reward is taste that speaks for itself."
Five days a week, Dewey Destin, himself, is on the road throughout the Southeast, sourcing the best in seafood. Menu favorites include fried and grilled shrimp, the combo platter featuring grilled mahi-mahi, shrimp and scallops and the smoked yellowfin tuna dip.
"My hope is to provide an authentic Florida experience, not a fabrication, but something created by a family who wants to preserve the essence of Florida that keeps disappearing," Destin said. "I want to connect people with the richness this region has to offer, and a significant part of that is seafood."
---
Dewey Destin's Seafood Restaurant | (850) 837-7575
Dewey Destin's Harborside Restaurant | (850) 837-7525
Navarre location: Dewey Destin's Seafood Restaurant | (850) 710-7070
destinseafood.com
---