Restaurant Spotlight: Café Thirty-A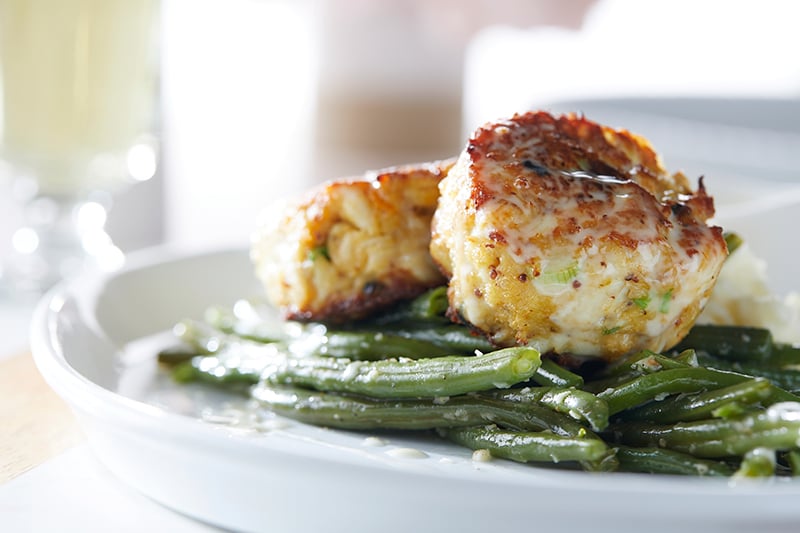 Hailing from Alabama, Harriet Crommelin, the owner of Café Thirty-A, believes in the power of Southern hospitality. When you visit the restaurant, you are in many ways entering a home fashioned in the Old Florida style.
Crommelin has always enjoyed cooking and hosting. While she studied Spanish in college, one night she found herself talking with friends who wanted to open a restaurant. That night, Crommelin realized that was something she would be good at.
For 13 years, Crommelin and her friend Kathy operated Kat and Harri's in Montgomery, Alabama, before Crommelin decided to set out on her own venture, opening Café Thirty-A in Seagrove Beach in 1995.
"It's a place of casual elegance," Crommelin said. "It's comfortable, like you've been invited to a friend's house for a dinner party."
An abundance of windows let in natural light and scenic views of Seagrove Beach. The mostly white interior makes the space all the more open and airy. Accents of ocean blues and greens alongside artwork add dashes of color.
The location and interior design are among the reasons the restaurant is often used for private events. Contemporary, eclectic menu items stand out when presented on white tablecloths and plates.
Popular dishes include Maine Lobster in Paradise, Sesame Crusted Bluefin, Grilled Filet Mignon, Grilled Georgia Quail and Jumbo Lump Crab Cake. The restaurant offers a vast assortment of spirits and wines.
With hospitality at the forefront, Crommelin takes pride in her staff members. All are excellent listeners and well-versed in the menu, often providing recommendations and pairings.
"It's all about the experience of upscale food and atmosphere but with touches that feel like home," Crommelin said.
---
Café Thirty-A
3899 E. County Hwy 30A, Seagrove Beach | (850) 231-2166 | CafeThirtyA.com
---