Restaurant Spotlight: Bud & Alley's Waterfront Restaurant
New Enhancements Deliver an Even Better Experience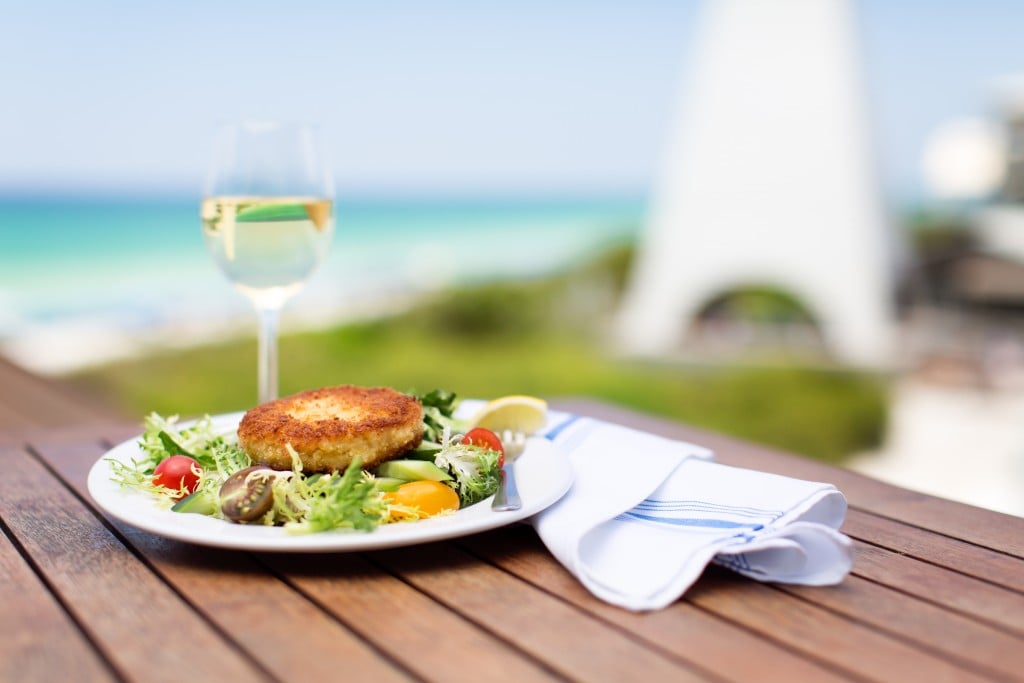 In 1984, the late great Chicago newspaper writer Mike Royko devoted a column to discussing punishment employed by the state prison system in Arizona to discourage violations of Big House rules by inmates. Third-time offenders were fed meatloaf — morning, noon and night — for a minimum of seven days.
At the time of the column's publication, Arizona's 7,000 inmates included only two who were on the meatloaf diet, leading Royko to conclude that the threat of such a penalty was working. We are omnivores, not monovores.
Along the Emerald Coast, diners are free to explore a diverse, practically unlimited array of dining options offered by establishments that place a premium on freshness and authenticity, often employing ingredients that are locally sourced and reflect our special part of Florida. Because no one lives among us who does not tire of her or his own cooking, dining out becomes an almost necessary activity, one that comes as a reward, a departure from the stir fry, again — a kitchen pass, as it were.
Freed from the chore of cooking, we consume prepared fare that is light and not light. We eat well and too well. We look forward to meals so greatly enjoyed that we believe we could eat, say, seared and chargrilled scamp with scallions and mixed steamed vegetables every day for a month and not tire of it. We try new things, too, in environments dark and formal one Friday night and salty and breezy the next.
And, as often as things go well, we never fail to utter aloud four delicious words: Yum, that was good. — Steve Bornhoft
---
If there ever was a place in the world to embrace change, it is Seaside, Florida. Still, with every change over some four decades, wonders have always emerged to enhance and refine the Seaside experience.
As Bud & Alley's marks 34 years, we celebrated the occasion with several exciting enhancements. With care and consideration for the past and to honor the original building, the structure will remain largely the same, save some minor interior restoration. Thankfully, architect Dhiru Thadani was up to the delicate challenge of marrying the old and the new.
The resulting design is a perfect match.
A new entrance plaza flanks Bud & Alley's to the east and west with a tree-lined walkway. With 850 additional square feet, the beloved roof deck is bigger and more expansive. Now, not only is there a stunning Gulf view, but there is also an unparalleled panoramic view of Seaside's downtown life in Central Square. A roadside bar fronting the restaurant along 30A now greets all. On the west side of the building, 10 new bathrooms have been added, including two conveniently located upstairs. The already iconic and stunning three-story bell tower entrance to the roof deck includes an elevator. The restored 1888 steam train bell gracing the tower makes the ritual ringing of the sunset bell, a decades old Bud & Alley's tradition, even more special.
Though much has changed this year, much will remain the same, including our fresh, locally sourced menu favorites such as Bud & Alley's famous crab cakes, barbecue shrimp and sweet potato fries.
I am as excited about the future of Bud & Alley's as I have ever been, and look forward to celebrating many more years of Good Food. Good People. Good Times.