Restaurant Spotlight: Brotula's Seafood House and Steamer
Specializing in spotlighting local seafood luxuries that are unique to the region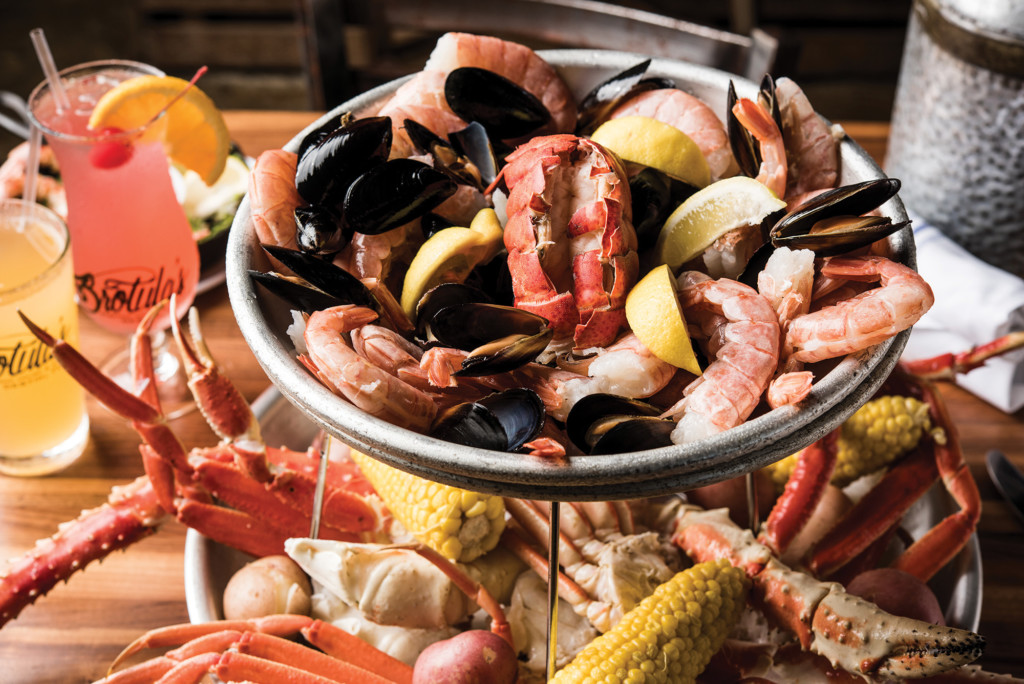 Brotula's Seafood House and Steamer is more than an intriguing moniker, it's a fish found swimming freely in the waters of the Gulf of Mexico.
Brotula's Seafood House and Steamer specialize in spotlighting these local seafood luxuries that are unique to the region, and this sophisticated Southern fish house serves seafood straight from the waters outside their doors.
The restaurant's menu extends its local reach south and west fusing Southern-style comfort foods with a coastal Creole flare.
The steam house serves up snow crab, mussels and lobster, but the real draw is the fresh fish.
The royal red shrimp is a local species that have a sweet and distinct flavor, whether they are Cajun boiled or steamed.
Another crowd-pleaser is the Gulf grouper topped with lump crabmeat and paired with mashed potatoes and vegetables.
A more personalized menu is offered through a special service call "Hook and Cook" — bring in the fish you have caught, and Brotula's will prepare it and pair it with family-style sides.
Inside, the restaurant revolves around a localized feeling, so you won't find kitschy nautical decor.
Instead, the interior boasts an elevated rustic atmosphere with exposed wood, clean lines and open space brimming with natural light.
With large windows, open garage doors and a patio overlooking the harbor, there isn't a bad seat in the house.
The open and spacious floor plan is ideal for large groups and family gatherings. The restaurant is casual enough that you can come straight from the beach or your boat, but they also
offer reservations.
It doesn't matter if you're a longtime local or visiting vacationer, the staff goes above and beyond to welcome you into a space that should feel like home.
"We hope that when guests visit, they try new foods that they can't find anywhere else," said Adrienne Brand, Brotula's Director of Marketing and Events.
"Even more so, we hope that you are greeted and treated like family that has come home for the holidays every day of the year."
Brotula's Seafood House and Steamer
210D Harbor Blvd., Destin  |  (850) 460-8900 |  brotulas.com