Remember to Stuff Fido's Stocking, Too
Tasty treats and toys for EC's lucky dogs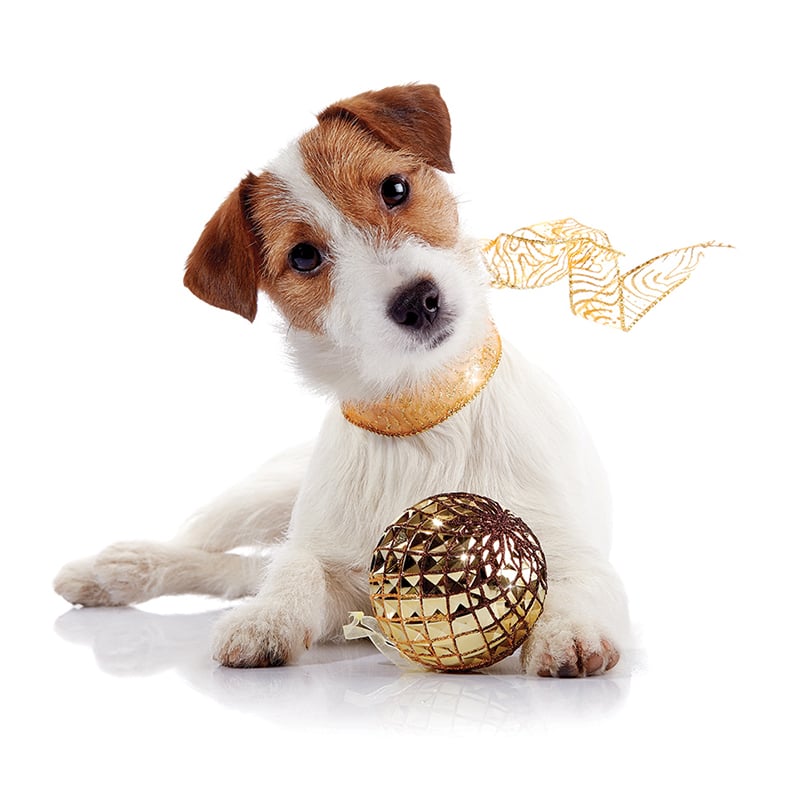 Don't forget Fido during the season of giving! Get his tail wagging when you stuff his stocking with these top pet products from the Emerald Coast…
Vital Essentials Raw Bar Dog Treats
3 Dogs & A Chick, Fort Walton Beach
→ VE Raw Bar's single-sourced proteins provide the perfect boost to your doggie's diet. Gnawing on these even strengthens and cleans their pearly whites! "Your pup is going to go CRAZY for these yummy treats," says owner, Nicole Poch. "Our raw bar snacks are freeze dried to lock in nutritional content. With choices like duck feet and bully sticks, your dog can have a variety of nourishing snacks."
Gaines Family Farmstead Sweet Potato Dog Chews
Woerner Landscape & Pet Supply, Pensacola
→ Toss away those generic rawhides in exchange for a crunchy, healthy chew your dog will love. Made from 100% natural sweet potatoes, these sweet and savory morsels are chock-full of vitamins and nutritious fibers.
Customizable Cookies and Cakes
The Doggy Bag, Destin
→ If we're stuffing our faces with cookies and cakes this winter, it's only fair man's best friend does, too. Customize a homemade "Pup Cake" or dog biscuit with your buddy's name. Each snack is made with peanut butter and yogurt and covered in carob (a dog-friendly chocolate substitute).
I'd Rather Be With My Dog Treats & Sweet-centric Toys
EarthWise Pet Supply, Panama City
→ "I'd Rather Be With My Dog treats are the first entirely paleo line of dog treats to be on the market — nothing processed, no wheat/corn/soy/dairy, and entirely based on REAL, natural food," says Kellie O'Brien of Earthwise Pets. "All of the protein is high quality meat and there is coconut oil in every single variety to benefit your dog's skin, coat, insulin sensitivity, and digestive health." Soft and squeaky Lulubelles toys are lined with extra mesh to ensure hours of fun for your energetic pup. If your dog is like mine and eats anything remotely plush for breakfast, durable Goughnuts are your best bet to keep him entertained while the rest of the family opens presents.