Register to win a diamond at McCaskill & Company's Diamond Cutting Event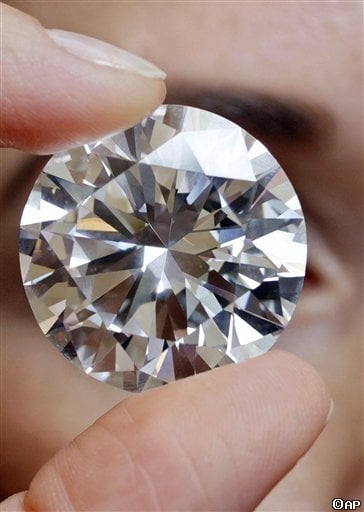 See, feel and even cut a diamond at
McCaskill & Company's exclusive diamond cutting event November 21 and 22!
For two days, McCaskill & Company is hosting a master diamond cutter who will take you step by step through the entire diamond cutting process from rough stone to finished gem. You will be able to handle diamonds in the rough, see the amazing 3D process that determines the best possible cut of the rough stone and then watch the master cutter at work, making a beautiful diamond emerge. You may even be able to try your hand at cutting a stone!
Diamond cutting is a skill that's handed down through families. Knowing how to coax the maximum beauty from each piece of rough is a unique talent, and getting to watch a master diamantaire, as cutters are known in the business, at work can be a once-in-a-lifetime experience. Demonstrations will go on all day for each day of the two-day event, and the master diamantaire and representatives from Ofer Mizrahi Diamonds will be on hand to answer all your questions.
You will learn about cut, clarity and everything that goes into making each particular diamond special. Even better, you will be able to shop a $1 million inventory of loose stones, at direct from the cutter prices! And McCaskill & Company has brought in an unprecedented selection of semi-mounts so you can choose the setting for your diamond that day.
One lucky visitor will win a rough diamond from which
Ofer Mizrahi will cut the stone of your choice, a $1500 value!
Mark your calendar for this special diamond event, happening in Destin only at McCaskill & Company, Friday, November 21 and Saturday, November 22, the weekend before Thanksgiving.
McCaskill & Company, voted Finest of the Emerald Coast by Northwest Florida Daily News, Best In Destin 2014 by Destin magazine, Best of the Emerald Coast 2014 by Emerald Coast Magazine, and The Knots' Best in Weddings 2013, is located at 13390 Highway 98 West (Emerald Coast Highway), Destin, Fla. 32550 (850) 650-2262 Store hours: Monday – Saturday 10:00am to 5:30pm