Raising Your Roofing Standards
Specialty Roofers provides many ways to increase the longevity of your roof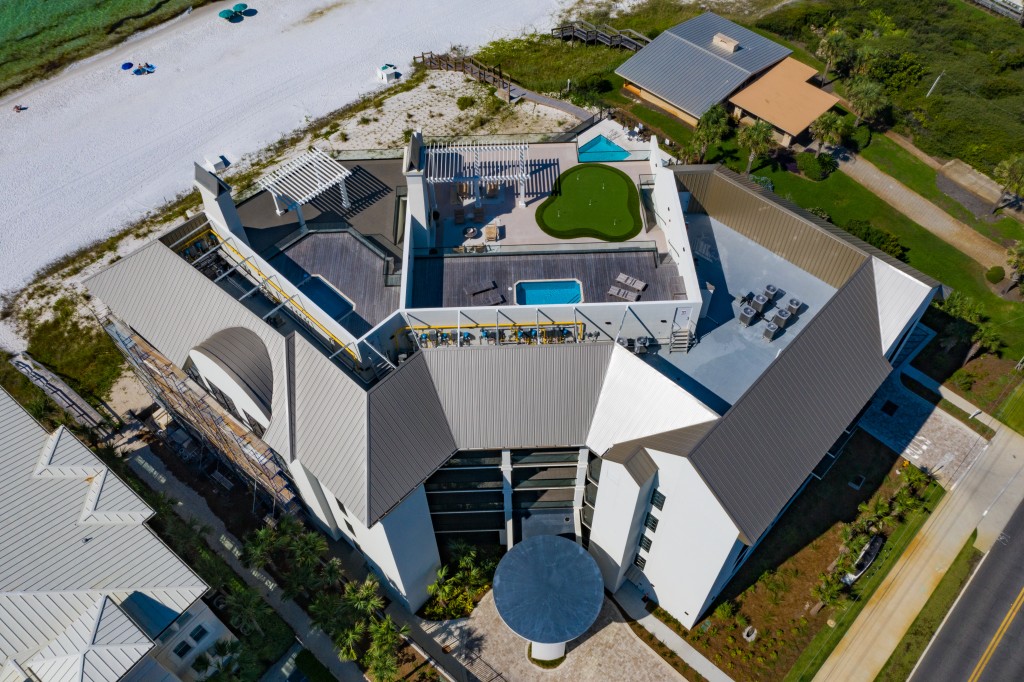 As a business owner, you strive to pursue the best options for your company. One of the sturdiest investments you can make is in a building. The roof over the heads of your employees and customers should be a purchase made with purpose.
This year marks 10 years of Specialty Roofers' dedication to building, repairing and restoring roofs throughout Northwest Florida and Alabama. The company began in 2011 as a residential roofing company, quickly expanding to include commercial and new construction. Commercial roofing makes up the majority of their work.
"In recent years, this area has maintained a steady activity of tourism and growth, which has perpetuated residential builds, leading to commercial industries arriving to support that influx," said Josh Diehl, vice president of Specialty Roofers.
For anyone, a roof is an investment, which is why Specialty Roofers works alongside each client to ensure they get the best roof for their buck. For quality assurance, they are partners with GAF, which is the largest roofing manufacturer in the country, in turn granting them manufacturer warranties that other roofers don't have access to.
Diehl notes that with any roof, it is essential to hire a qualified contractor that is certified in the systems they provide. Specialty Roofers has narrowed its selection down to only the products it knows and trusts.
A roof is not a product to cut corners on, but Specialty Roofers provides many ways to increase the longevity of your roof and save you money in the long run.
By selecting an energy-saving roof system, you will save money on heating and cooling costs. These systems are reflective, helping to dissipate heat absorption. Their manufacturers provide an upfront, free-of-charge analysis that gauges the energy savings you could accomplish with a new roof.
The roof maintenance program, conducted by the service department, provides a yearly inspection that checks overall roof health, rids the roof of debris and cleans out the drainage systems.
"Our maintenance plan is highly suggested because you're being proactive rather than reactive, especially in this region, where there is a lot of UV and weather damage," said Diehl. "Statistically, a roof under a maintenance program will last 60% longer than a roof that isn't."
94 Ready Ave. NW #A-1 Fort Walton Beach, FL 32548
850-974-ROOF (7663)