Pursue You Passion Conference Kicks Off with Pam Hatt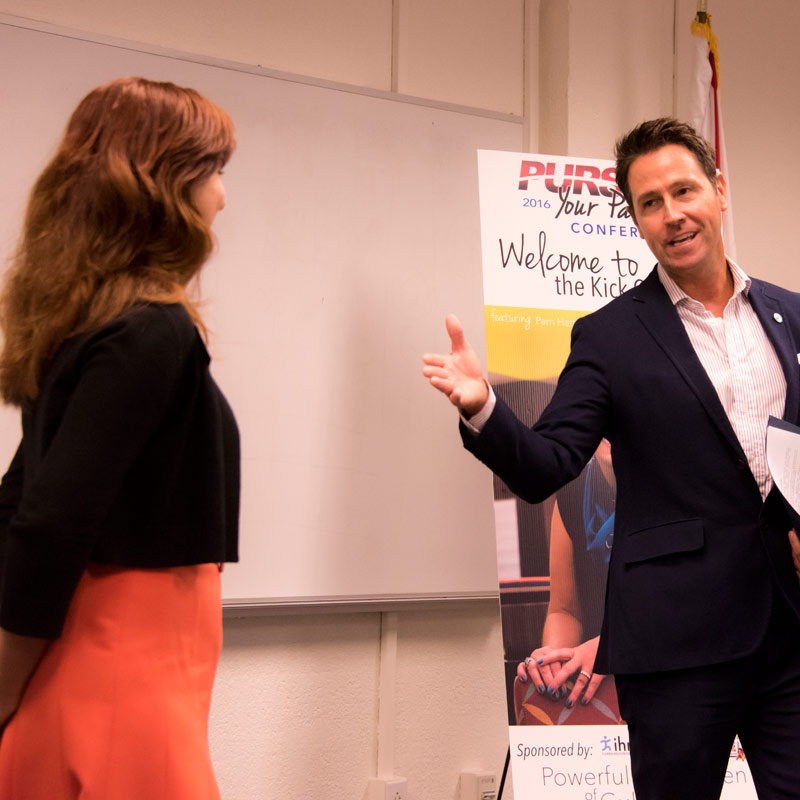 Powerful Women of the Gulf Coast (PWGC) invites local business men and women, professionals, executives, and entrepreneurs to attend their Conference Kick-Off event featuring Pam Hatt, Director of Marketing at Pen Air Federal Credit Union on Monday, September 12th from 4:30 to 6:30pm at IHMC located in downtown Pensacola.
"We are very excited for this year's Kick-Off Event, featuring Pam Hatt. She has an incredible story of how she started her career as an electrician in the Navy and progressed to now the director of marketing of a large federal credit union that has assets of $1.3 billion, 18 branch locations and over 96,000 members. Her story of a successful business woman will resonate with both women and men," says PWGC Founding Director, Kolleen Edwards Chesley.
In lieu of an admission charge to attend the Kick-Off Event, PWGC asks all attendees to bring items from the Gulf Coast Kid's House's wish list for donation. Common items include: Size 2 – 4 boys' clothing, new socks and underwear of all sizes, individual snacks and juice boxes, diapers, or gift cards in $25 increments (Target, Publix, Walmart, etc.)
As a kick-off to the conference, Mayor Ashton Hayward will be in attendance and will be presenting PWGC with a Mayor Proclamation declaring the third week of October as National Business Women's Week.
A casual reception will be held from 4:30-5:00 with appetizers and refreshments provided by Apple Market. The presentation will start at 5:00 in the main conference room. Other sponsors for the Kick-Off event include: The Institute for Human & Machine Cognition, Aloha Wine & Liquor, and The Sign Shop of Pensacola.
PWGC is holding this Kick-Off event in advance of their 4th Annual Pursue Your Passion Conference which will be held on October 21st at Sanders Beach.
Each year, PWGC holds their conference and surrounding events as a fund raiser for Gulf Coast Kid's House in Pensacola. 80% of the profits from the conference will be donated to Gulf Coast Kid's House.
Following the Kick-Off Event, PWGC will host their Meet the Speaker and Expo event on October 20th from 5:00-7:00 prior to the conference and is free to attend and open to men and women.
The main event is the full day Pursue Your Passion Women's Conference on Friday, October 21st. Registration will open at 9:00am and the conference will start at 10:00 a.m. and will dismiss at 4:00 p.m.
Registrations for the conference can be purchased at http://powerfulwomengulfcoast.com.