Pump Up The Volume
Dermatology Specialists/Aqua Medical Spa on the uses of fillers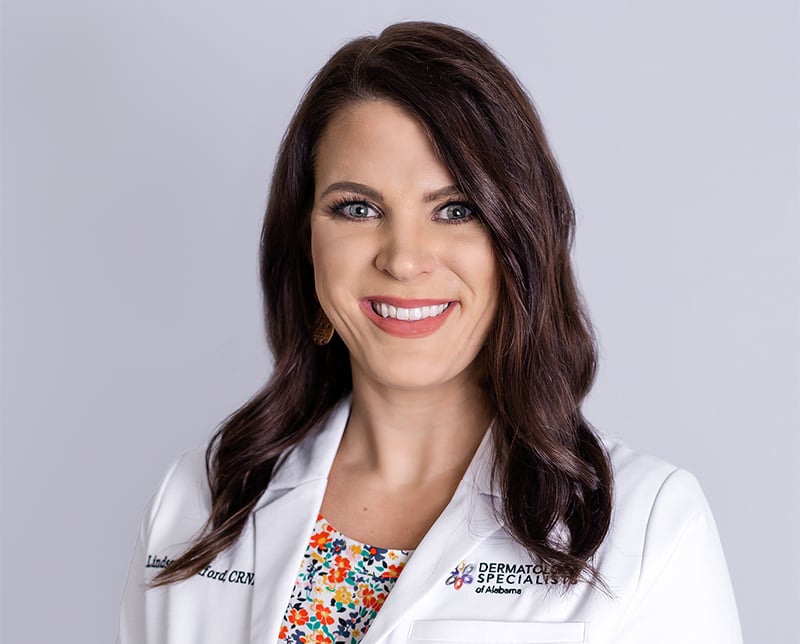 A plump pout and cherub-like cheeks are often associated with the use of dermal filler. Dermal fillers, as the term suggests, are injections used to "fill in" areas that have lost volume or smoothness.
Dermal filler, sometimes called just "filler," is commonly injected around the mouth, the lips or cheeks to create or replace lost volume. Most fillers use hyaluronic acid, a naturally occurring substance that is already found in skin to help keep it plump and hydrated. The hyaluronic acid that occurs naturally diminishes over time causing visible signs of aging. Filler can replace that lost volume to restore a more youthful appearance.
"Filler works best on saggy, wrinkled, tired skin because the hyaluronic acid fills that space giving the cheeks, chin or lips a nice, immediate lift," said Lindsey Watford, FNP-C at Dermatology Specialists in Fort Walton Beach.
To Watford and all the providers at Dermatology Specialists/Aqua Medical Spa, ongoing training and education is essential. Each injector is trained on facial aesthetics and anatomy as well as educated on proper safety protocol using the most trusted procedures. For anyone interested in filler, a consult is required to determine what changes the patient would like and if filler is the best option. Watford enjoys the education aspect of the process, letting the patient hold a mirror as she indicates the areas she can and cannot inject, and the reasons why.
"The best advice I can give is to find someone that you align with cosmetically, whose work you like and who has your best interests in mind," said Watford. "Do your research and find an injector you're comfortable with. Also, it's important to go somewhere reputable that only uses FDA approved filler."
Once the decision to proceed with filler is made, an appointment is scheduled. When scheduling, Watford advises making the appointment two weeks before any event so any bruising or swelling has time to subside. To lessen bruising, come to your appointment well hydrated, and avoid drinking alcohol or using certain vitamins such as fish oil. Some clients have success with taking a bromelain supplement (pineapple extract) for one week prior to being injected.
Once you arrive at your appointment, "before" photos are taken and then a topical numbing agent is applied, typically for around 30 minutes. Watford likes to mark the injection sites with a white eyeliner pencil before injecting the filler. There's no downtime, but strenuous activity should be avoided for at least 24 hours. Although the effects of filler can often be seen immediately, "after" photos are typically taken during the follow-up appointment to give any swelling and/or bruising a chance to subside.
Clinical studies have shown that four weeks is the peak effect for dermal fillers, and patients can expect the results to last six to 12 months. Watford advised that her lip filler patients have their filler dissolved after every three visits to maintain the integrity and structure of their lips.
"I love to enhance a patient's natural aesthetic rather than change or augment their appearance," Watford said. "People can be a bit cautious of filler, but, if injected by an experienced provider, fillers can be used to achieve the perfect balance and symmetry of the face."
If you are interested in learning more about dermal filler, we invite you to call our office to schedule a consultation.
---
Dermatology Specialists of Florida & Aqua Medical Spa
850-233-DERM (3376)| AquaMedicalSpa.com
---