Professional Profile: Destin Flooring America
Currently, Flooring America has 550 stores across the United States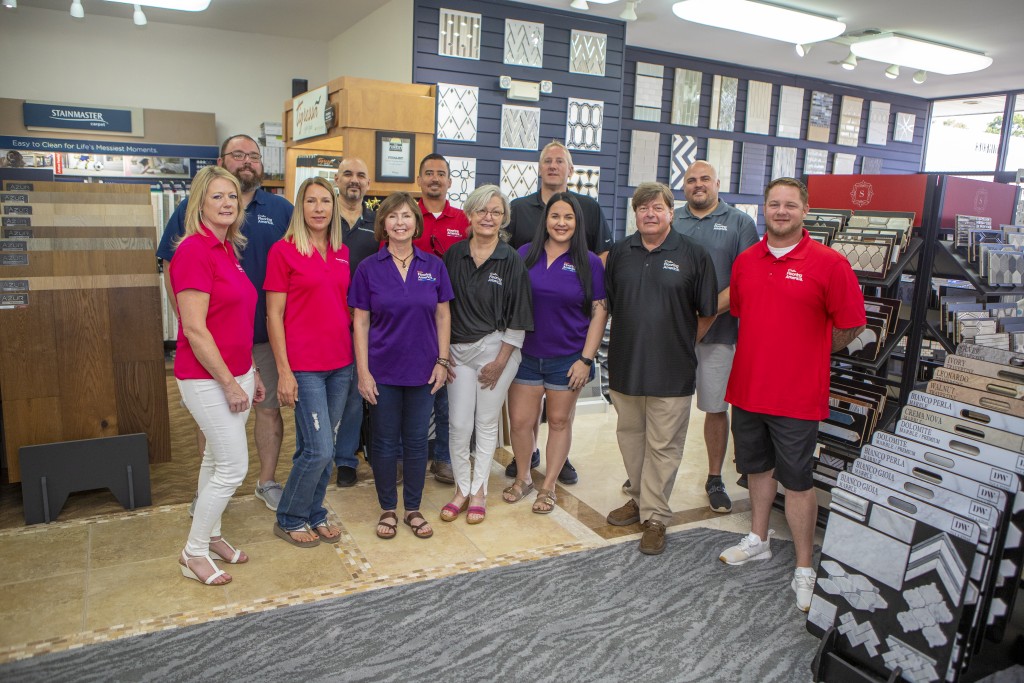 Flooring is an asset that adds value and aesthetic appeal to your home. For 22 years, the professionals of Destin Flooring America have assisted customers in selecting flooring that aligns with your lifestyle, budget and vision for your home. 
Destin Flooring began as a humble 1,000-square-foot storefront in Destin. In the years since, they have experienced exponential growth with three locations in Destin, Fort Walton Beach and Crestview. This surge in growth first occurred in the early 2000s, when Destin Flooring evolved into a buying group co-op with Flooring America. 
This merger allowed them the buying power to negotiate prices with vendors and have an advantage over competitors as far as lifetime warranties on installs and extended warranties on products. Currently, Flooring America has 550 stores across the United States. 
While these ranks are impressive, they will always convey the warmth of a family-owned business at their core. That compassion for community is most apparent in the extensive charity work they take part in. 
Each year, they donate to the Destin Rotary Club, sponsor local sports teams and, at the close of each year, they donate extra materials to Habitat for Humanity and local shelters. Past charity involvements have included the Children's Advocacy Center, Food For Thought, and Military Makeover, an HGTV show in which they made over the home of a disabled veteran and donating over $15,000 in materials to Hurricane Michael victims who were rebuilding. 
"Since 1998, we have achieved resilience and longevity because we have gained the trust and respect of the community," said Dan Carr, owner and sales representative of Destin Flooring America. "We take pride in our premier products, talented installation crew and quality communication skills with each customer."
12889 U.S. 98, #113b, Destin, FL 32550
2254 S. Ferdon Blvd., Crestview, FL 32536
Fort Walton Beach location coming soon
(850) 650-8511