Pensacola Habitat for Humanity Builds for Women in Poverty
Makenna Curtis shares her experience at this year's Women Build event.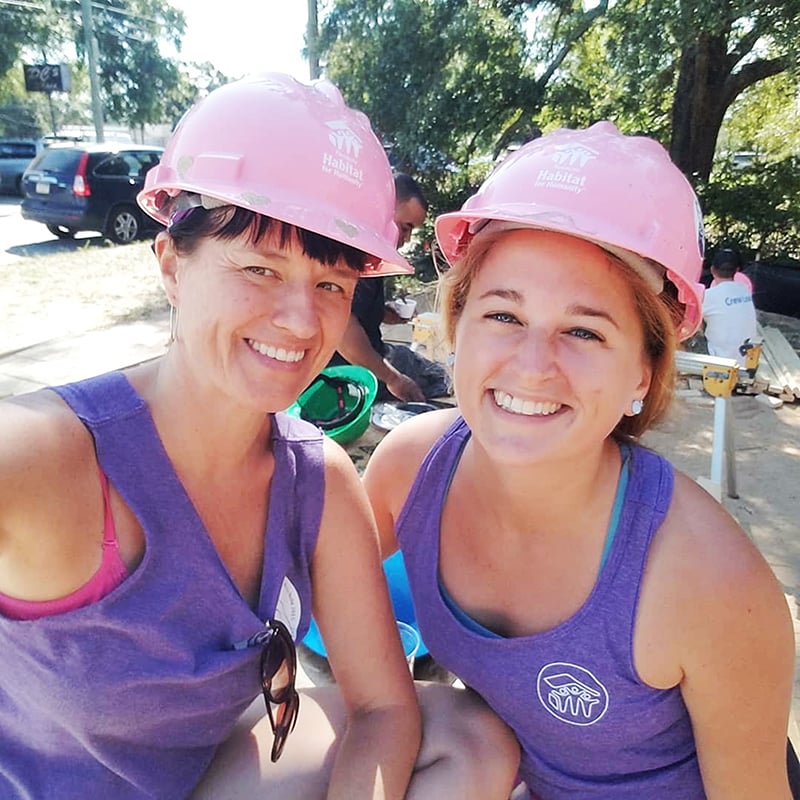 My involvement in Habitat for Humanity's Women Build started in 2017 from a desire to get more connected in the community.
As fortune would have it, Breathe Yoga and Wellness, one of my favorite studios in Pensacola, was rallying a team to build for this special event, which honors single mothers and women in need.
I couldn't resist the excitement of sharing girl power with some of my favorite women while getting my hands dirty and committing to my personal goal of raising $500.
The pink hard-hat, hammer-slinging experience led to new friendships, practical skills and getting familiar with fundraising for a special cause.
These habitat builds are an exciting way to network with the strong and dedicated women in our Pensacola community.
The past two years of building have showed me that we have tons of local businesses, Mardi Gras crewes and individuals that share a common heart to serve others.
I had the pleasure of building with a handful of insightful builders, including the Mystic Mafia Crewe and some other Habitat family members.
Regardless of whether you choose to build with a team or individually, everyone chooses a day to go out and pitch in on a portion of the home construction.
The build days are typically eight hours — super hot — and come with a complimentary catered lunch.
Don't let the heat steer you away as the days are also filled with humor, learning new skills and memories that will last a lifetime.
This year's experience was full of laughter, progress and gratitude for the labor that goes into such a project.
The hardworking crew who led our build expedition this year consisted of Chief Marnita, Rich, Jay and Carlos, all of whom were knowledgeable and strong leaders.
There is no doubt that patience and awareness are crucial for success when trying to corral a gaggle of women with hammers.
One of my favorite pieces of advice came from Mr. Carlos: "If you are not living outside of the box, then you are stuck."
That came in handy when I found myself standing on a plank six feet off the ground while supporting the roof of the house.
It is clear that these hard-working men and women have a passion for serving others and celebrating all the victories, no matter how big or small.
Each experience leaves you with more excitement and a hunger to serve the community.
Habitat for Humanity has built over 1,000 houses in our area and prides itself on rallying volunteers to serve the greater good.
Grab your co-workers, your family or get involved individually to make a difference in your community.
You can visit pensacolahabitat.org to learn more information on different build projects, events and how to get involved.