Palmetto Dental: Dr. Benjamin J. Grooters
"We want patients to always feel like family coming in to our office"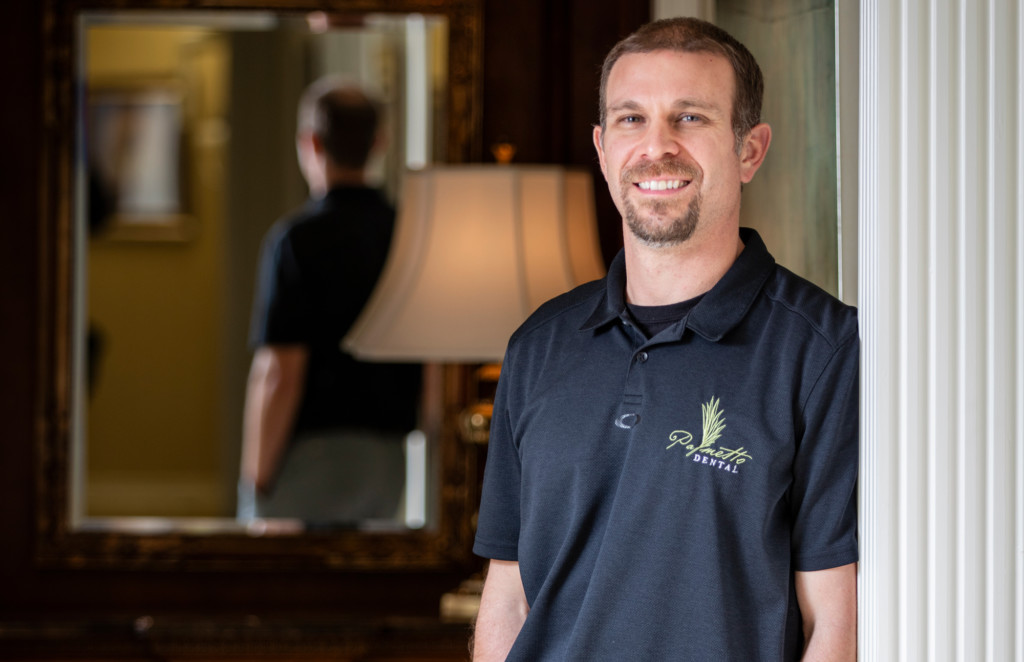 Benjamin Grooters purchased the practice of  Stephen C. Myers in February of 2018, and he aimed to continue with a patient-centric practice and commitment to quality dental care that Dr. Myers represented for 37 years.
His patients agree that Dr. Myers left big shoes to fill, but Dr. Ben — as he likes to be called — has stepped up to the plate while expanding services and treatment options.
Last year was one of transition for the practice and saw its share of challenges, including Hurricane Michael this past October.
But 2019 brings new opportunities and a fresh, new start as Palmetto Dental.
What services do you provide?
We are a comprehensive dental practice providing preventative and restorative procedures, including regular and periodontal cleanings, fillings, crowns, bridges, implant restorations, root canals, surgical extractions and cosmetic dental services to give you your healthiest and best smile ever. We have an exceptional in-house dental laboratory creating crowns, bridges and implant restorations with artistic detail, workmanship, quality materials and personalized color and fit to create the most natural looking teeth.
What made you choose the name Palmetto Dental?
We chose the palmetto for our name and logo because we loved its natural beauty. They are reminiscent of the North Florida coastline and symbolic of our community because they grow wildly along our roadways.
They also have a historical use in ancient medicines by the Native Americans of Florida.
What is your mission?
Our mission is to enrich the lives of our community by creating healthy, beautiful smiles in an atmosphere that promotes comfort, integrity, respect and trust, while always providing the highest-quality treatment with the latest technology.
We want patients to always feel like family coming in to our office, confident that they will receive the best treatment from our staff and providers.
What does the future hold for Palmetto Dental? 
We will be constantly striving to grow and better ourselves as a practice and as providers, adding state-of-the-art technology, following cutting-edge dental treatments and creating modern financing options that make dental care more attainable.
We currently offer CareCredit, accept most major insurances and are accepting new patients.