Paddle Safe
Some common-sense safety measures for paddleboarding in Florida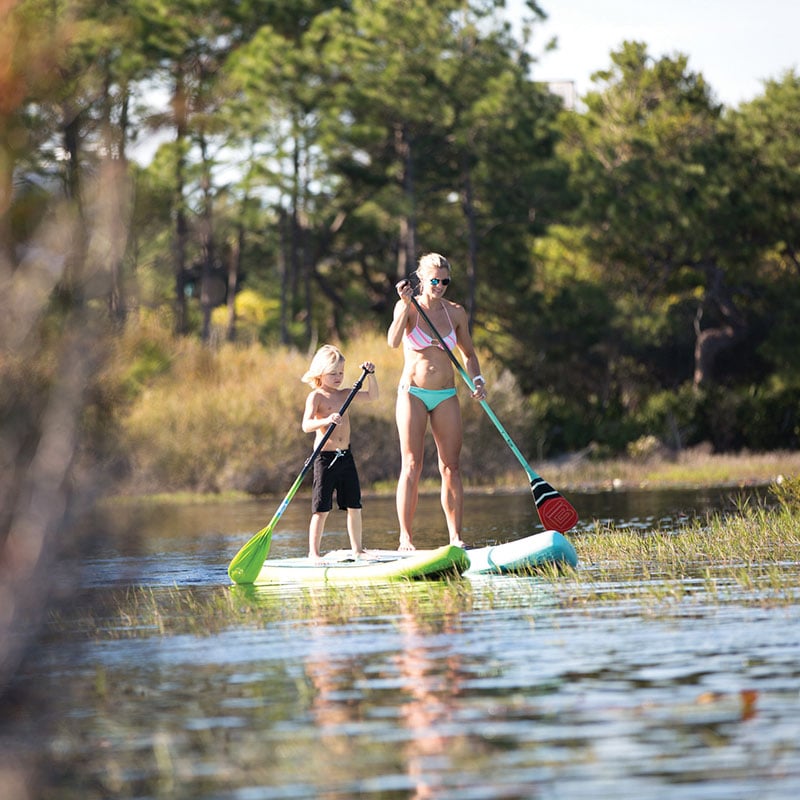 Like any water sport, SUP calls for common-sense safety measures. Here are a few key tips:
Wear a lifejacket and carry a whistle.
Take along plenty of water.
Be a competent swimmer.
Know how to self-rescue.
Know how to tow another board.
Know the local regulations and navigation rules.
Understand the elements and hazards — winds, tidal ranges, current, terrain.
Know when to wear a leash.
Be defensive – don't go where you aren't supposed to be and avoid other swimmers, boaters and paddleboards.
Use proper blade angle for efficiency.
Take a safety course.
Wear a rash guard or wet suit, depending on season and temperature.
Wear sunscreen.
Use a waterproof sleeve to hold car keys, phone and ID.
Source: U.S. Coast Guard and REI.com