13th Annual Okaloosa Arts Alliance Poster Contest is Underway
Open Call to K-12 Artists to Enter 2022 'Sparking the Arts'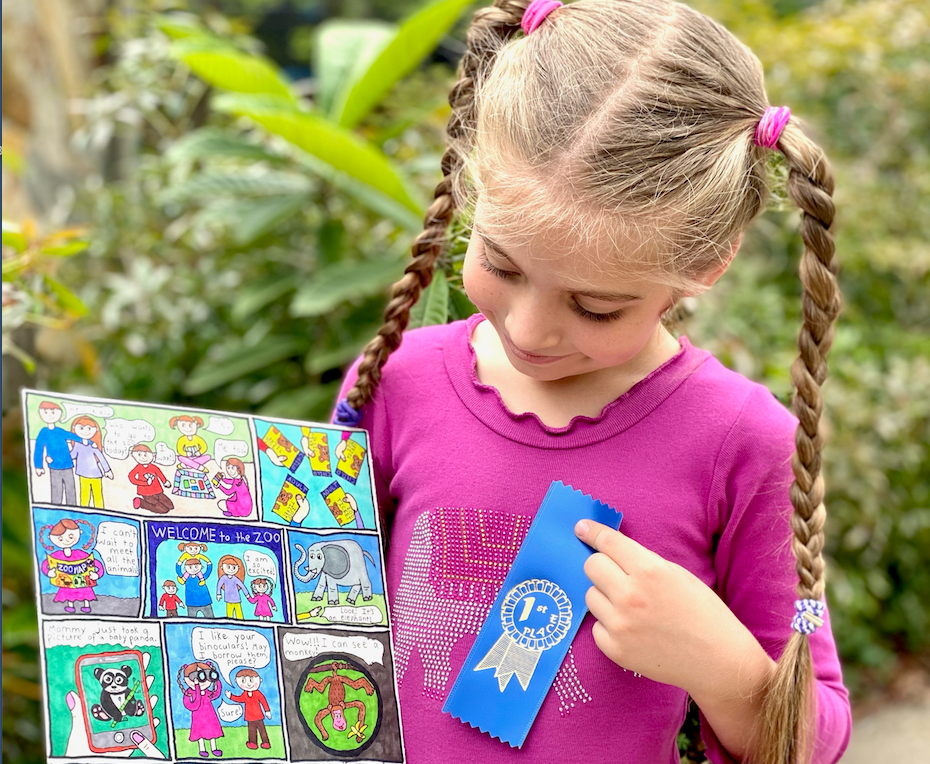 The Okaloosa Arts Alliance (OAA) invites all Okaloosa County School students to participate in the 13th Annual OAA Okaloosa County School Poster Contest. The theme for the contest is "Sparking the Arts". Artwork entries can be anything you can create on paper with markers, pencils, paint, pastels, charcoal, mixed media, or crayons.
There will be 1st, 2nd, and 3rd place winners for three elementary school students (K-4), for three middle school students (5-7), and for three high school students (8-12) in Okaloosa County. Each 1st place winner will receive $75, each 2nd place winner will receive $50, and each 3rd place winner will receive $25. Additionally, the 1st place winners' artwork will be posted in the OAA newsletter and on the OAA website.
Any Okaloosa County School student grades kindergarten through 12th grade can enter; entries can be submitted by an Okaloosa County School or by an individual student. The poster contest deadline is April 21, 2022. Submit only one entry per student. Posters need to include the name of the artist, their grade, and the name of their school on each entry. Mail your entries to Okaloosa Arts Alliance-Poster Contest, P.O. Box 4426, Fort Walton Beach, FL 32549. If you prefer to drop off your entry(s), contact Amy at amybaty1@gmail.com to make arrangements.
All poster contest entries will be on display and winners announced at 6:30 pm on Friday, April 22, 2022, at Enlightened Studios located at 142 Miracle Strip Parkway SE, Fort Walton Beach. Posters will be on display from April 22, 2022, until May 20, 2022, at Enlightened Studios (middle and high school entries) and the Fort Walton Beach Library (elementary entries) located at 185 Miracle Strip Pkwy SE, Fort Walton Beach.
The Okaloosa Arts Alliance (OAA) is a non-profit 501(c)3 local arts agency that strengthens Okaloosa County by supporting the arts through advocacy, education and marketing. The OAA is supported in part by the Florida Department of State Division of Arts & Culture and from Florida Arts auto license tag revenues but could not exist without its members and community support. For more information, go to to www.okaloosaarts.org.
For more information about the OAA poster contest, email Amy Baty at amybaty1@gmail.com or go to okaloosaarts.org/2022-oaa-school-poster-contest.html.