Nine Ways to Celebrate Summer and Support the Local Arts Scene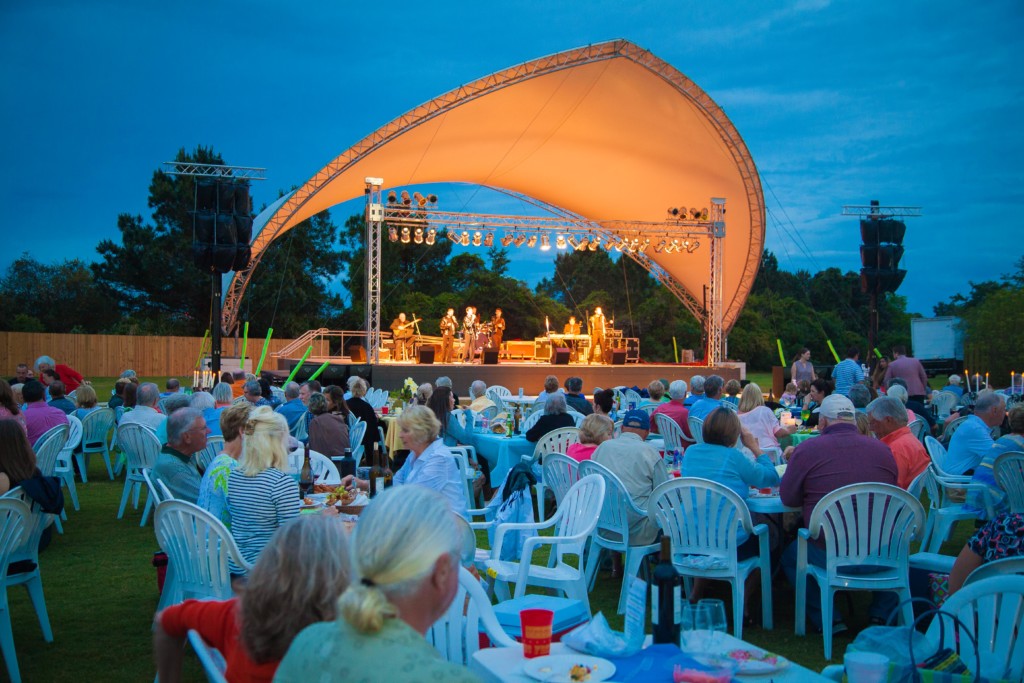 Mattie Kelly Arts Foundation presents nine wonderful ways to simultaneously celebrate friends and family, the great outdoors and music, all under the summer sky.
Emerald Coast magazine is a proud sponsor of the 22nd annual installation of the nine-week Concerts in the Village series every Thursday from May 4 through June 29 at the Mattie Kelly Cultural Arts Village located at 4323 Commons Dr. West in Destin.
Entertaining local, regional and national touring artists will hit the Dugas Pavilion stage to perform everything from Motown to modern rock, Caribbean rhythms to beachy blues and folk to funk. This year's rocking roster includes two talented bands paying tribute to the timeless tunes of The Eagles as well as rock legend Joe Cocker.
The 2017 season schedule opens on May 4, Emerald Gold (Motown revue); May 11, Flow Tribe (Cuban-Caribbean with R&B); May 18, Fountain City Players (Motown oldies and classic rock); May 25, Alter Eagles (Eagles tribute band); June 1, The Embers (rockin' beach music); June 8, The Maxx (classic oldies and pop tunes); June 15, Tyler Kinchen & the Right Pieces (R&B and funk); June 22 Triggerproof (popular pop, rock and Top 40) and The Joe Band (tribute to rock legend Joe Cocker).
"We invite everyone to come dance and sing your way into the summer season," said Marcia Hull, Mattie Kelly Arts Foundation CEO. "If you haven't come to the Concerts in the Village or haven't been in a while, we invite you to gather with us among family and friends for a true summertime celebration of music, food and fun."
Bring a lawn chair, picnic basket and wine or purchase dinner prepared by a featured restaurant or food trucks on site, as well as bottled water and soft drinks.
Admission is $15 for adults; children (12 and under) and MKAF members are free. Tickets can be purchased at the gate, which opens at 6 p.m. and concerts begin at 7 p.m. Proceeds benefit MKAF's community outreach programs. Don't miss a chance to enter the charity raffle. Live drawings for nearly a dozen exciting prize packages are selected during intermission. Concerts are rain or shine, sorry no refunds.
When you go, come by the Emerald Coast magazine table to say "hello."
For more information on how you can support MKAF, visit MattieKellyArtsFoundation.org.