Newborns are Welcomed Home to the Gulf Breeze Zoo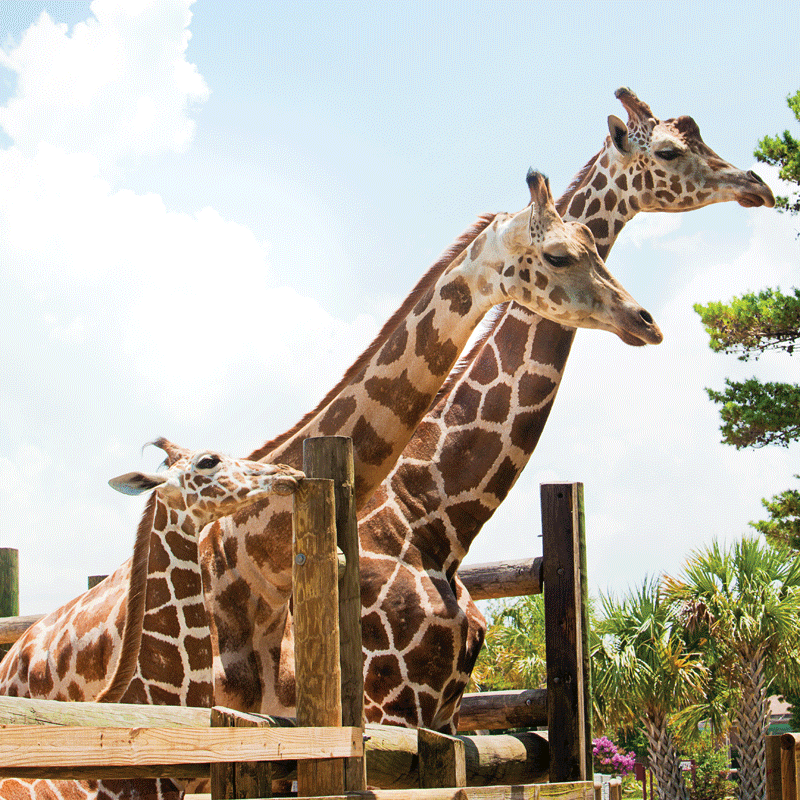 Mari Darr~Welch
There has been a jump in baby animals at the Gulf Breeze Zoo, including two kangaroos, and people are springing into action to see the new additions to the zoo's family.
But kangaroos are not the only babies added to the mix. You might hear someone shouting, "Hip-hippo-ray!" — to celebrate the new hippo's birth. You might even hear the question, "When does a bongo have eight legs?" The answer? "When there are two
of them," since the zoo just welcomed two baby bongos, an animal that is part of the antelope family. 
But that is not all; crowds flocked to gaze at Gamba, the new giraffe (right), and zipped over in hopes of seeing the birth of a baby zebra. 
Gulf Breeze Zoo is located off Highway 98 and is open every day, rain or shine, March to September from 9 a.m. to 5 p.m. and December to February 9 a.m. to 4 p.m.
All general admission tickets are under $15.