New Owners Bring New Dimensions, New Name to Giovanni's ONE89
By Land and By Sea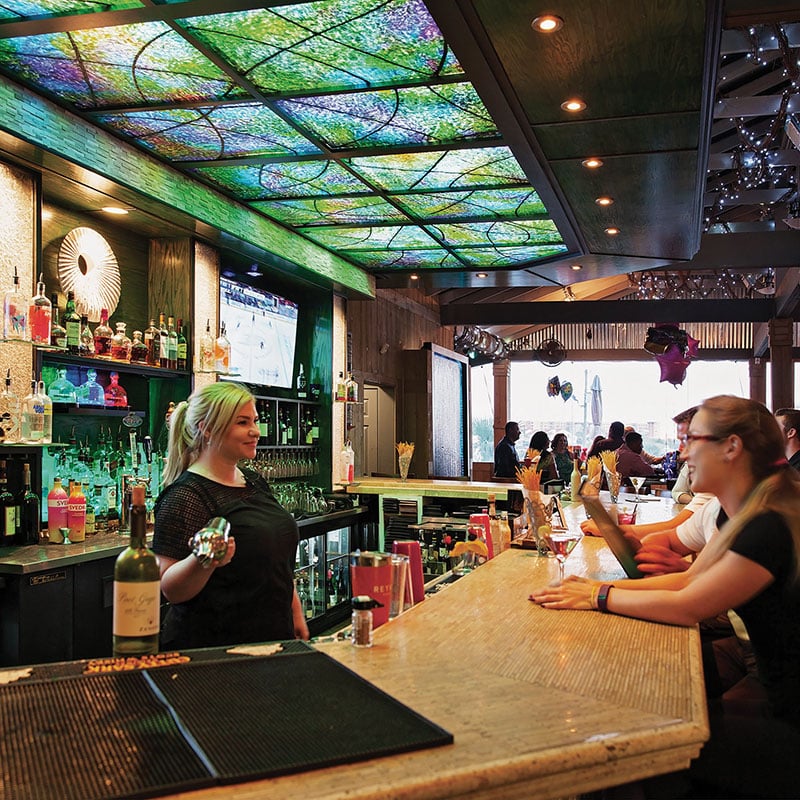 After several years of positive transformation, the LeBlanc family decided to rename their restaurant, nestled between Brooks Street and Santa Rosa Sound in Fort Walton Beach.
Goodbye, Caffé Italia ONE89. Hello, Giovanni's ONE89.
"By popular demand, more or less," said Janie LeBlanc, who along with husband John purchased the Italian restaurant in 2013. "We want to make sure that everyone knows that this is fine dining. It's not just a café where you would drink coffee."
The building itself dates back to the 1920s, and its pedigree includes National Historic Landmark status. The LeBlancs estimate that they have spent more than $250,000 on cosmetic and structural improvements. Their daughter, Jamie Beth, is one of the managers.
"They've done a tremendous amount of work, and it seems to be ongoing," said Richard Tona, whose family owns the property. "They're always going forward — they move faster than I can think."
Giovanni's can seat 250 guests inside and accommodate as many as 500 in the "Tiki Beach" area out back, which can also be reached by boat in warmer months.
There are at least 75 items on the menu, and the pizza dough and marinara sauce are homemade by Chef Mike Ross. Steak, seafood and chicken dishes are also available, along with special holiday offerings. There are 40 offerings on the wine list, and there is a separate wine bar and lounge area where live entertainment is offered on a regular basis.
"We treat our guests as if they were coming to our home," Janie LeBlanc said. "It's a part of us, and we've put a lot of heart and soul into it."
In addition to private parties and catering, Giovanni's offers a local delivery service. Weddings, crawfish and shrimp boils, and barbecues are regularly scheduled in the Tiki Beach area.
Dinner is served from 5 p.m. to closing seven days a week, and brunch is served from 11 a.m. to 2 p.m. on Sundays. 
---
Ooh, La La
You Must Fry These | Here are a few of our fave fries on menus along the Emerald Coast.
Sweet Potato Fries
Bud & Alley's, Seaside
One of the most popular appetizers on the menu, served with an addictive, house-made tangy dipping sauce, conjures the sweet sensation of summer — all year long. $8
Smash Fries
Smashburger, Destin
The slender cut of these slim "stick"-style fries, seasoned with Italian olive oil, rosemary and sea salt, gives them the perfect amount of crispy crunch. $2.29
Avocado Fries 
Rockin' Tacos, Fort Walton Beach
If steak fries married an avocado on Cinco de Mayo and had a baby … it would be almost as beautiful as this appetizer is tasty.
$7.99
— Zandra Wolfgram