National Dog Day Celebration at Hotel Effie
Hotel Effie and Dog-Harmony host Treatos & Tito's on Aug. 25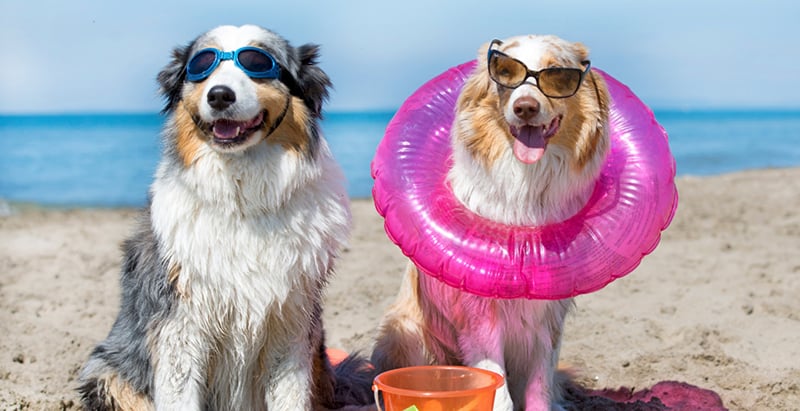 Hotel Effie, the boutique luxury hotel managed by Highgate at Sandestin Golf and Beach Resort, and Dog-Harmony, a Miramar Beach nonprofit dedicated to reducing the shelter dog population through ongoing humane education, are excited to announce their partnership event, Treatos and Tito's, in celebration of National Dog Day. This event aims to honor our furry friends and the people that care for them.
On Aug. 25 from 4:30–6:30 p.m, Hotel Effie and Dog-Harmony invite dog lovers and enthusiasts to join in the festivities. Attendees can look forward to exciting activities and opportunities to connect with fellow dog enthusiasts. Highlights of the Treatos and Tito's activation include:
» Five "Barkeries" with Canine Taste Testing: Doggy Bag, 3 Dogs and a Chick, Sea Dog Barkery, Dog-Harmony and Hot Dog, will provide tasty treats for our furry friends. Celebrity guest dog judges will judge the treats in a blind taste test. The barkery that is the canine favorite will have barking rights and exclusive rights to sell their treats at Hotel Effie's Sweetbay Coffee.
» Tito's Tasting and Specialty Cocktails: Tito's Vodka will offer samples of specialty cocktails. (Additional Tito's drinks will be available for purchase at Hotel Effie in The Lobby Bar.)
» Dog Photo Booth: A photo booth specifically for our furry friends will be set up to capture their day out!
» Dog Menu at Ovide: Ovide, the destination restaurant at Hotel Effie, will be serving fresh doggie meals on the menu for brunch Saturday and Sunday morning so guests with pets can dine on the patio and their pups get a special meal for purchase.
» DJ on Ovide Patio: A DJ will be on the Ovide patio, allowing for outdoor socialization for the canines and their humans.
» Dog Skills Contest: Each canine will have the opportunity to participate in a contest to see who can catch the most dog treats in a row.
» Entry into Giveaway: Each ticket purchase enters you into a drawing for a free two-night stay at Hotel Effie.
This National Dog Day activation is open to hotel guests and the public. Tickets for the event are $50 and can be purchased on Eventbrite.
A ticket includes Tito's specialty cocktail samples, treats from each Barkery, access to the photo booth, doggie socializing, and entrance into a drawing for a free stay at Hotel Effie. Only 30 tickets will be available for purchase for owners and their dogs. An additional 20 tickets will be available for purchase for dog lovers who do not have a dog to bring to the event. All ticket proceeds will go to Dog-Harmony.
Parking is available at Baytowne parking garage or valet at Hotel Effie. If you spend at least $50 at any outlet in Hotel Effie, valet parking will be validated.
Additionally, on Aug. 26 the Baytowne Marina Beach at the Sandestin Golf and Beach Resort will offer a special dog menu at Marina Bar and Grill, Baytowne Marina bonfire show, Captain Davy Magic Show, pet grooming bus, dog kissing booth, photo booth and live DJ!
Humans will receive a free beer with a donation to Alaqua Animal Refuge and every furry friend gets a tennis ball and treats! Show your love for dogs and support for Alaqua Animal Refuge.
Sandestin is proud to partner with Alaqua Animal Refuge, a no-kill animal shelter and sanctuary, located in Northwest Florida. A
s the Southeast's premier 501(c)3 refuge and sanctuary, Alaqua believes that every abused, neglected and homeless animal deserves a second chance.
Since its inception in 2007, Alaqua has become a recognized leader in animal rescue, welfare, cruelty prevention, and advocacy in our region, state and around the country.