Medical Profile: Orthopaedic Associates
Dr. Jacob Seales & Dr. Mark Tenholder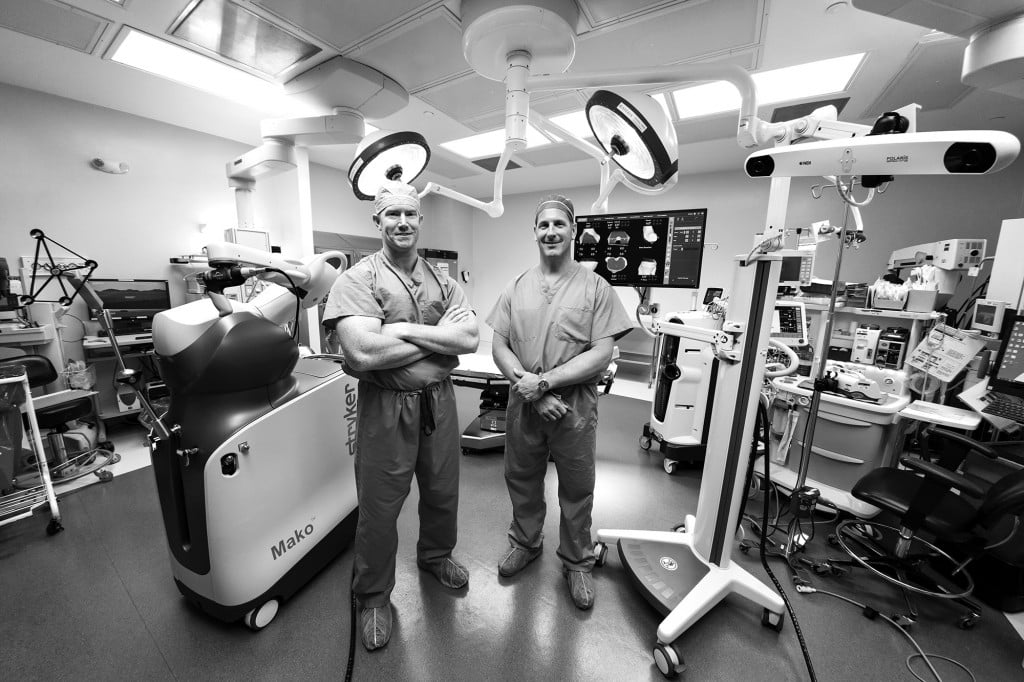 Dr. Jacob Seales and Dr. Mark Tenholder always had an inclination toward the sciences, a passion for helping people and a shared background in college athletics. To both, orthopedics seemed a natural fit.
"Orthopedics, more than any other field, felt like it truly affected a patient's quality of life," said Dr. Seales. "A patient comes in with pain that affects their daily activities, but after surgery they can soon return to enjoying those activities without restriction."
With offices in Destin, Niceville, Fort Walton Beach and an office soon opening in Crestview, Orthopaedic Associates is your one-stop-shop for all orthopedic care.
They have two surgery centers, digital X-ray and MRI facilities, physical therapists and primary care doctors. With these options, they can provide everything from a sports physical to the most advanced orthopedic surgeries.
The practice excels in their use of robotic joint replacement. In 2017, they were the first in the area to obtain the equipment. While robotic joint replacement had been around for 10 years, it is a fairly uncommon equipment for practices to obtain because of its price and the training it requires.
With robotic joint replacement, the doctors use electronic probes during surgery to map out the patient's anatomy via computer and match it to a CT scan obtained prior to the procedure.
The equipment itself is a mobile machine with an articulated arm that holds certain surgical tools.
Dr. Seales and Dr. Tenholder have been trained to operate the arm, which replicates the computerized procedure to match each patient's specific anatomy and individual needs.
The machine will not move by itself and contains a haptic boundary that prevents it from moving the incorrect way or straying from the computerized path.
This technology increases surgical accuracy and ensures that the procedure is the most anatomically natural.
Robotic joint replacement is ideal for total hip replacement and total/partial knee replacement, and it will likely be applied to other orthopedic procedures in the future.
"We are providing the best quality of surgery possible with this technology," said Dr. Tenholder. "Successful industry relies on technological advancement, and medicine is no exception."
Destin  |  Fort Walton Beach  |  Niceville
(850) 863-2153