Medical Profile: Nitin Bawa, M.D. of Dr. Bawa & Associates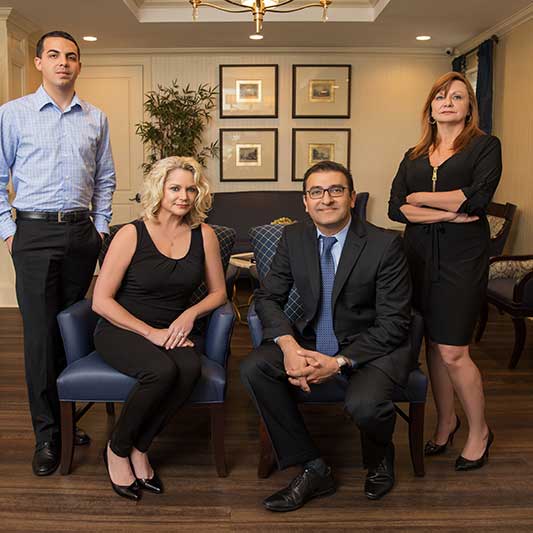 Tell us about yourself and your practice.
We have been doing general internal medicine, weight loss and bioidentical hormones for over a decade on the Emerald Coast. But the past few years, we have also been doing aesthetics with different lasers to tighten skin. We also remove sun spots and offer Botox and fillers.
These services have been very popular, so we opened a medical spa next to our new office called Sei Bellissima. Here we have an aesthetician who can also do facials with a special machine called HydraFacial™ and provide other aesthetic services.
How did you get into this field of medicine?
I had been in internal medicine for many years but started to be interested in bioidentical hormones when a patient implored me to learn more about them because they made such a big difference in her life. When I started to learn about these and saw how much of a difference these natural hormones can make, I also started to do other things to help people lose weight, get healthy and look better. Now, we are a complete "anti-aging" practice, where we can help people get healthy and look good as well.
How would you describe the philosophy at your practice?
We are unique in that we not only help get rid of disease but also go beyond and help people get healthy and transform their lives. We can help people lose weight, get their hormones adjusted and now help them look better externally as well.
Has your practice expanded recently?
We recently moved into a big building in Regatta Commons (in Destin), where we have a medical side with a spa next to it to help with aesthetic services.
More about Dr. Bawa: Dr. Bawa has been trained on the use of lasers by Harvard faculty, and he regularly attends meetings on aesthetics, anti-aging, Botox and hormones. He takes his mid-level providers to conferences hosted by the American Academy of Anti-Aging Medicine and the American Society for Laser Medicine and Surgery. Dr. Bawa's practice has won numerous awards for the different services they provide, and he is routinely praised online for his practice's unique aesthetic services.
Dr. Bawa & Associates
 4476 Legendary Drive, Destin, FL 32541 | (850) 424-7320 | drbawa.com