Medical Profile: Kids' Dentist
Dr. Rachel Witcher & Dr. Stu Bonnin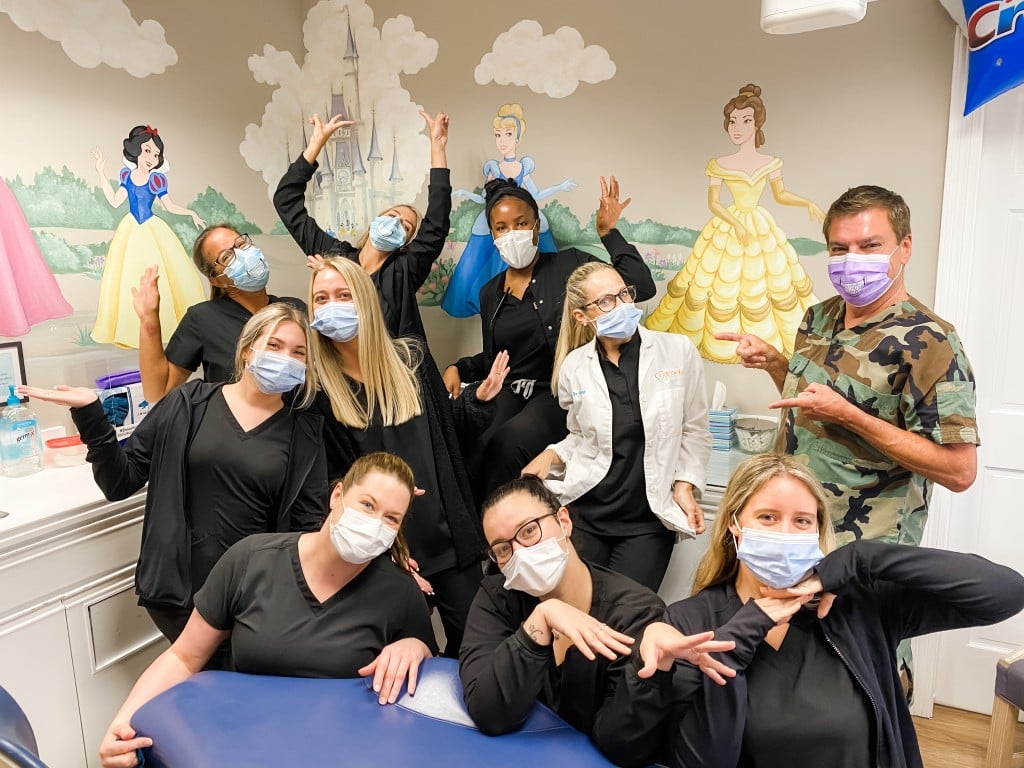 Dr. Rachel Witcher
WHAT SERVICES DOES YOUR PRACTICE PROVIDE?
Comprehensive dental treatment and oral care for babies, kids, teenagers and kids with special needs. Our emphasis is on prevention first. We offer white or silver crowns, fillings, space maintenance, extractions and more, providing care in a way your child/teenager will feel comfortable, including various pediatric sedation methods. In addition, we provide laser tongue and lip tie corrections (frenectomies) for infants and older children when indicated. My husband, Dr. Edwin Witcher, recently started Smart Smiles Orthodontics right next door, so now patients can receive braces and cleanings in the same location — less driving for busy parents is a win to me.
HOW DO YOU DEFINE SUCCESS?
Reaching the fullest potential God has for my business and life. I want every child and family to feel like they were treated with kindness at every appointment. Success is storing up treasures in heaven and not on this earth because we sure can't take them with us.
HOW DO YOU ENSURE PATIENTS RECEIVE THE HIGHEST QUALITY OF CARE?
I treat every child like I would my own. As a mom, I realize how scary the unknown can be with treatment for your kids. I always assure them this is 100% the best treatment they can get and what I would do if it were my child.
Dr. Stu Bonnin

WHAT SETS YOUR PRACTICE APART?
Our practice is focused on families and children. Helping children grow up to be responsible, respectful and resourceful teenagers and adults is one of our goals. Partnering with parents to rear healthy children is our passion.
WHY DID YOU DECIDE TO TRANSITION YOUR PENSACOLA PRACTICE TO DR. RACHEL?
I've known Dr. Rachel for many years, from her time as an employee through her undergraduate education and then dental school, all the way to her residency and practice in Gainesville. We share the same conservative practice values/beliefs and I knew she would be the best fit; it was just a matter of time.
WHAT DO YOU HOPE THAT PEOPLE EXPERIENCE FROM VISITING YOUR PRACTICE?
I sincerely hope that after experiencing a visit with us, a parent says, "I am glad that I brought my child to Dr. Bonnin and Dr. Rachel. I feel that things were explained to me, and they listened to me. I know that I can call either of them anytime for an emergency or if I have a question."
Kids' Dentist
3201 E. Olive Road, Pensacola | (850) 477-1722 | Stubonnin.com