Try On Trends and Timeless Jewelry at McCaskill & Company's Events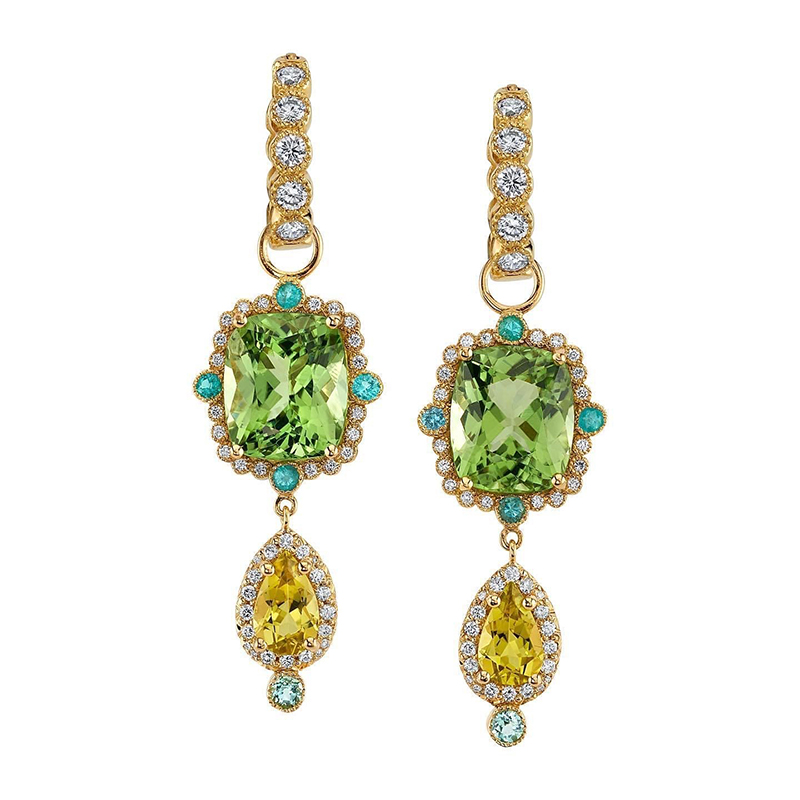 Many women have memories of playing dress-up and trying on items from Mom's jewelry box. Many women never stop doing so, although the supplier of the jewelry to be tried on changes.
Throughout the year, McCaskill & Company provides opportunities to explore and purchase the latest baubles, bangles and bling at their trunk shows and designer appearance events.
McCaskill is widely known for carrying a vast inventory of fine jewelry and watches from premier designers. The trunk shows allow attendees to see the full breadth of each designer's collection.
Many of the trunk shows also include designer appearances, making it possible for attendees to meet the people behind the brands and learn about design processes.
"When the designers attend the events, you're hearing about the inspirations behind the designs, the stories of how they acquire the stones and learning of the love and passion that brings these jewelry heirlooms to life," said Carolyn Brigman, vice president of McCaskill & Company.
For those who like to browse jewelry online, the trunk shows are an opportunity to enjoy a designer's full collection in person and try pieces on to see scale, colors for different skin tones, and closely inspect the broad spectrum of beautiful and shining gemstones that designers bring to each show.
For some, the trunk shows lead women to invest in a piece of fine jewelry that they've been eyeing for a time. Attendees often walk away with pieces they will not only cherish for years to come, but will pass down to the next generation.
Others attend trunk shows looking for reasonably priced designer pieces and accessories to add to everyday looks or as gifts for holidays and other occasions.
Guests are encouraged to try on pieces and direct questions to McCaskill employees, designers and brand representatives. McCaskill's events offer champagne and light bites for attendee enjoyment.
"We carry some of the finest jewelry designers in the world, so bringing their designs to the Emerald Coast for anyone to come enjoy is an incredible opportunity, and we hope our guests have fun being immersed in beautiful jewelry," Brigman said.
McCaskill & Company's 2023 Event Schedule
April 7: Oscar Heyman One Day Pop-Up Event
April 21-22: Kimberly Collins Trunk Show and Personal Appearance
May 4-6: Erica Courtney Trunk Show and Personal Appearance
June 9-10: Lauren K Trunk Show
June 21-22: Gumuchian Trunk Show
Aug. 11-12: Omi Privé Trunk Show with Personal Appearance by Designer Niveet Nagpal
Sept. 15-16: Jude Frances Trunk Show
Nov. 10-12: Erica Courtney Trunk Show and Personal Appearance
Dec. 8-9: Kwiat Dazzling Diamond Event
To learn more about the events and designers, visit https://www.mccaskillandcompany.com/blog/events/.
---