Mattie Kelly Arts Center Galleries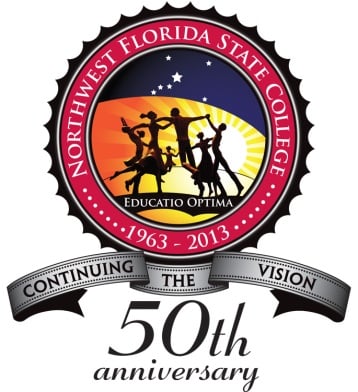 Summer Gallery Preview
National Touring Art Exhibitions May 27 – July 31
In summer 2014, the Mattie Kelly Arts Center Galleries at Northwest Florida State College will host a national touring exhibition by two artists, A Continuous Mark: Huguette May and Kathleen Elliot. This two-person show pairs May's large-scale drawings and photographs on aluminum with flamework glass sculptures by Elliot.
Each artist works in a drastically different medium than the other, but both communicate deeper truths about the human condition and the relationship to the world around us through use of line. A Continuous Mark is organized through Katharine T. Carter & Associates and made possible through the generous contributions of gallery members. This national touring exhibition will be on view May 27 to July 31, 2014, during regular gallery hours, Monday to Friday, 10:00 a.m. to 4:00 p.m., with special evening hours during the July 16 to 19 performance of the college's summer musical Spamalot.
For more than 17 years, the Mattie Kelly Arts Center Galleries have provided Northwest Florida with entertaining, stimulating, and challenging art exhibitions from around the world. The galleries are committed to bringing in more nationally and internationally known artists and expanding programs, all while remaining free of charge and open to the public. The Mattie Kelly Arts Center Galleries invite support through gifts to the NWF State College Foundation designated for Gallery membership. For information please contact K.C. Williams, Gallery Director, at (850) 729-6044.
The McIlroy and Holzhauer Galleries are located in the Art Wing of the Mattie Kelly Fine & Performing Arts Center on the Niceville campus of Northwest Florida State College at 100 College Boulevard.