"Lightwire: The Show" presented by the NWF Ballet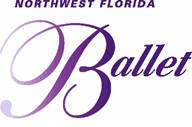 The Northwest Florida Ballet is proud to present Lightwire Theater, the award-winning performance company known for their signature brand of dazzling visuals, poignant storytelling and music designed to evoke imagery, in "LIGHTWIRE: THE SHOW." This striking performance, sponsored by Silver Sands Premium Outlets and Vie Magazine, will take place at the Mattie Kelly Arts Center in Niceville on April 5, 2014. Follow the story of an exiled young bird and his extraordinary power in a world where birds grow sixteen feet tall and cats fight with swords of light. Banished from his tribe, he sets off on his own adventure as an alien species seeks to dominate and destroy his planet—and perhaps him, too. Along the way he develops an unlikely friendship with an outcast warrior cat, and together they create a band of animals of all shapes and sizes to try and save their home. Audiences of all ages will enjoy this fascinating adventure and the dazzling menagerie of 60 "larger-than-light" creatures they will meet along the way. The music score will range from classical to pop and everything in between. Ticket prices range from $14.00 – $28.00. Call NFB at 850.664.7787 for more information, or visit www.nfballet.org.
Prior to their performance in April, a very special guest from the Lightwire menagerie will be making appearances at several events around the Emerald Coast. Kevin the Bird is over twelve feet tall, and has been featured in all of Lightwire's major performances to date. He will be operated by NFB Assistant Artistic Director Sharon Allen. Participants in these events will get to take an up-close-and-personal look at the fascinating technology that makes Lightwire shows possible. Current planned appearances are as follows:
March 16th, 7:00pm – 30A Saint Patrick's Day Parade Festival
March 17th, 7:00pm – Downtown Fort Walton Beach Saint Patrick's Day Pub Crawl
March 21st, 7:00pm – Downtown Fort Walton Beach ArtWalk
March 28th-29th, 6:20pm – Destin Commons
Each of these events will feature a visit from Kevin, as well as an assortment of other special opportunities including photo booths, Q-and-A sessions, and (if we're very lucky!) the chance to see the glowing guest of honor bust out his dance moves.
---
Since their appearance as semi-finalists on "America's Got Talent" in 2012, Lightwire Theater has been entertaining audiences all over the world with their unique combination of dance, puppetry and technology. Lightwire Theater most recently performed at Ferrari World's "Race as Fast as Light" in Abu Dhabi, as finalists for My TF1's "The Best Le Meilleur Artiste" in Paris and recently returned home to New Orleans to premiere "LIGHTWIRE: A VERY ELECTRIC CHRISTMAS." Lightwire Theater a must-see theatrical experience for the entire family! Visit lightwiretheater.com.
The Northwest Florida Ballet celebrates its 44th year as a regionally recognized semi-professional ballet company and school. In addition, NFB has developed the nationally acclaimed NFB Académie – an integrated academic and dance education program serving over 140 students from third grade to eighth grade. For older students NFB offers a pre-professional education program, in which high school students can complete online high school courses while training for careers in professional dance. The NFB is led by Artistic Director and CEO Todd Eric Allen, an area native. The NFB is funded in part by the Florida Division of Cultural Affairs.