"La Lumière: A Masquerade Affair"
Realtor Hannah Martin hosts bash benefitting Special Olympics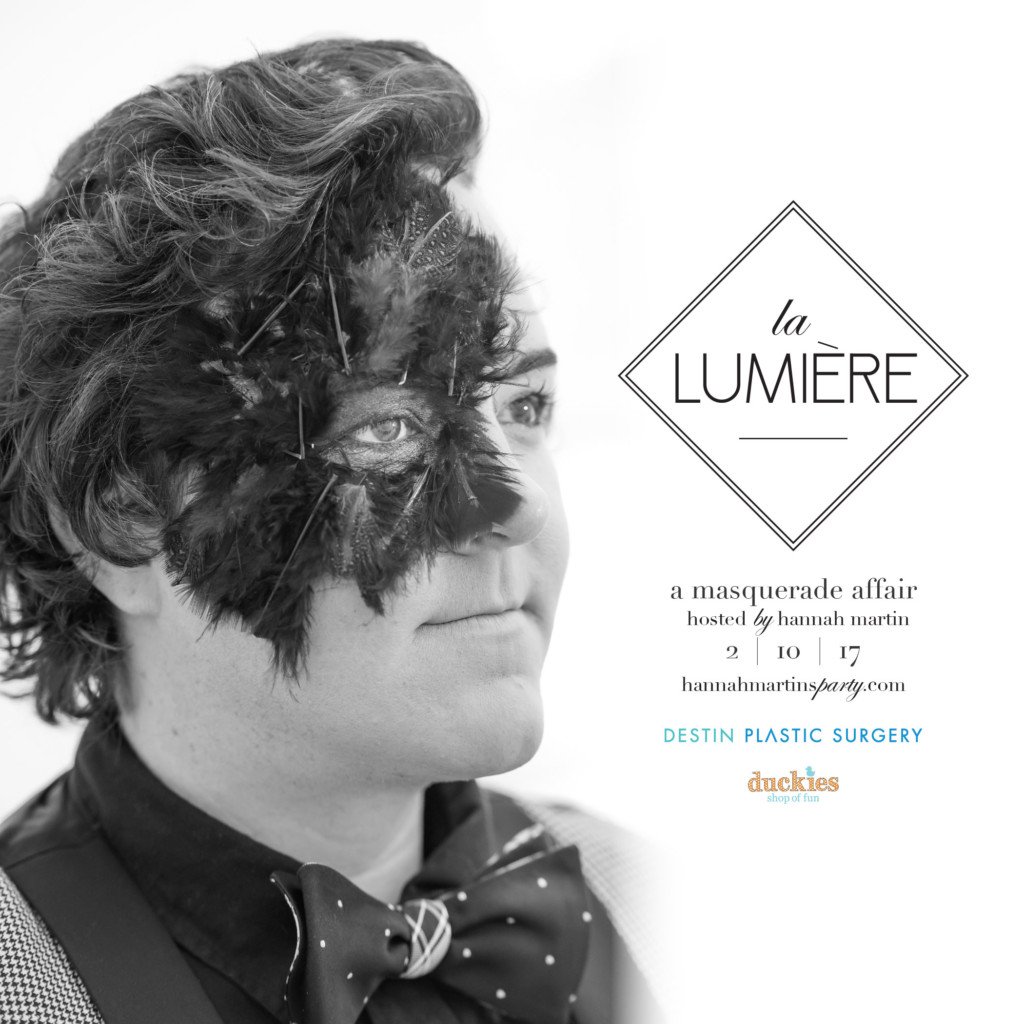 Broker associate Hannah Martin of The Premier Property Group is finalizing plans for her third annual Birthday Bash benefitting Special Olympics of Florida-Walton County.
"La Lumière: A Masquerade Affair," presented by Destin Plastic Surgery and Duckies Shop of Fun, will take place Friday, Feb. 10, from 6 to 10 p.m. at St. Joe Club & Resort's LakeHouse on Western Lake in Watercolor.
Hannah and Jimbo Holloway are partners with The Premier Property Group in Watercolor. Jimbo and his wife, Pam, have a son, William, with Down syndrome, a genetic condition that delays child development, mentally and physically. Three years ago, Jimbo approached Hannah to ask if she could help raise seed money for Special Olympics of Florida-Walton County
An event was born and doubled its $5,000 fundraising goal in its first year.
"La Lumière: A Masquerade Affair" includes dinner, drinks and entertainment for all, including gaming tables with roulette, blackjack and craps. Mr. Big and The Rhythm Sisters will be back this year along with live Cirque du Soleil-style performers. Heavy hors d'oeuvres, oysters on the half shell by 30A Oyster, wine, cocktails, spirits and local brews from Idyll Hounds Brewing Company will be available for guests to enjoy. Epic Photo Co.'s interactive photo booths will commemorate the masked affair.
The night of giving will also include a live auction, raffles and an impressive silent auction including local art, private catered dinners and luxurious getaways including a weeklong stay at Tucker's Point in Bermuda.
Guests are encouraged to dress in the masquerade theme. Personal stylist Amy Giles of Wardrobe Made Simple is available prior to the event to style guests. Twenty percent of the proceeds from styling sessions will benefit Special Olympics in Walton County. Merry Beth Myrick Designs will be crafting hand-forged pieces and custom-made bowties, special to the event, with 25 percent of proceeds going to the cause.
Tickets are $100 in advance and $125 at the door. To purchase tickets, become a sponsor or obtain more information about the event, visit http://www.hannahmartinsparty.com/ or call Crystal Smith at (850) 714-4271. To date, sponsors include Destin Plastic Surgery, Duckies Shop of Fun, Churchill Oaks, The Premier Property Group, Royal Destinations and Elite Alliance, and St. Joe Club and Resorts.