La Lumière Shines Bright Amidst a Fairytale Theme
Annual celebration raises $50,000 for local charities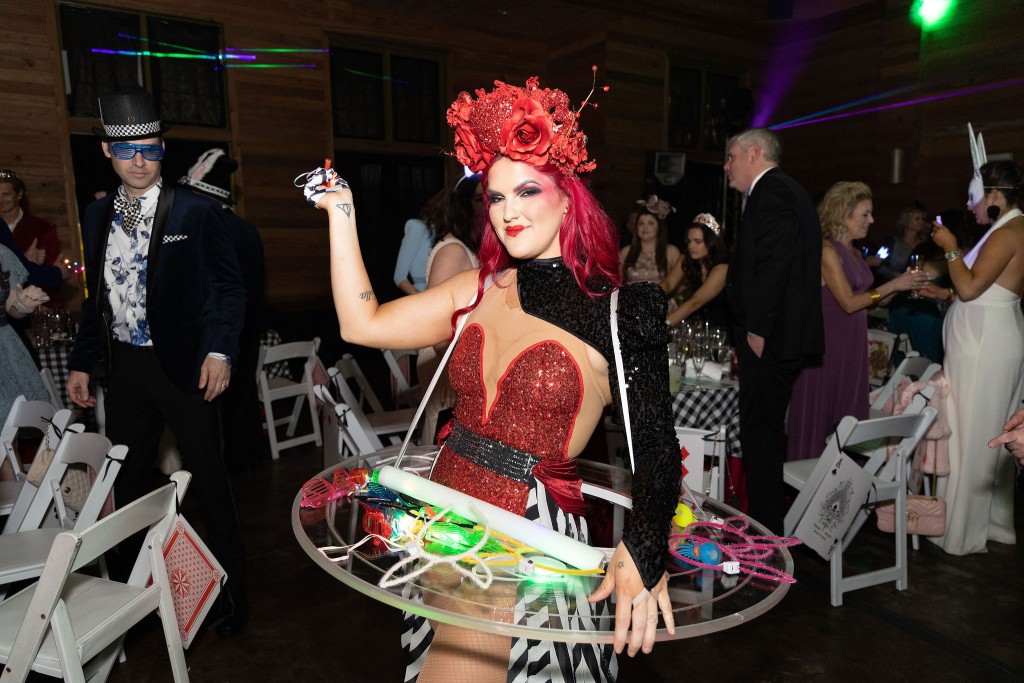 Broker Associate, Hannah Martin, of Coastal Luxury Real Estate announced, "La Lumière: Madly Giving," presented by Destin Plastic Surgery and Duckies Shop of Fun, raised $50,000 for three local charities, Special Olympics Florida–Walton County, Westonwood Ranch and Princesses of Paradise.
Held on Sunday, February 9, 2020, in The WaterColor LakeHouse at Watercolor Inn & Resort, the sixth annual event featured an exotic yet entertaining "Alice in Wonderland" dining and interactive experience. The funds raised by La Lumière will provide Westonwood Ranch and Special Olympics Florida–Walton County each with $20,000 and Princesses of Paradise with $3,000. The remaining $7,000 raised will be distributed locally to additional special needs programs throughout the year.
The annual birthday bash was started in 2014 after Martin's mentor and former colleague, Jimbo Holloway, approached her about raising seed money for Special Olympics Florida–Walton County. Since its inception, Hannah's party has raised nearly $350,000, and over the course of six years, has generously donated to a multitude of local charities.
This year's party was unlike any other held before. Only a select number of seats were sold creating an intimate celebration that was first of its kind to the area. Event goers donned their best themed "Alice in Wonderland" cocktail attire before heading down the rabbit hole into Hannah Martin's own Wonderland. Guests delighted in whimsical craft cocktails and decadent, over-the-top fare, plus plenty of entertainment experiences beyond their wildest dreams. Guests also had the opportunity to purchase exclusive cocktails for their table that were accompanied by special performances and theatrical experiences provided by Aerial Dragons Entertainment out of Miami. After the event, 100% of the proceeds from these sales went directly to the cause.
"This year was unlike anything ever hosted before. It was truly a culmination of love, hard work and kindhearted souls living to give," Martin said. "I will never stop being amazed or humbled by the generous people in our area with the ability to come together for the greater good. It is such an honor to be able to share my birthday and passion of enriching our local, special needs programs with this beautiful community."
You can still donate to the causes spearheaded by the "La Lumière: Madly Giving" effort. To do so, visit the event website, scroll down, and click on the donate button link.