Just Say the Word for a Night of Great Poetry
Eudaimonia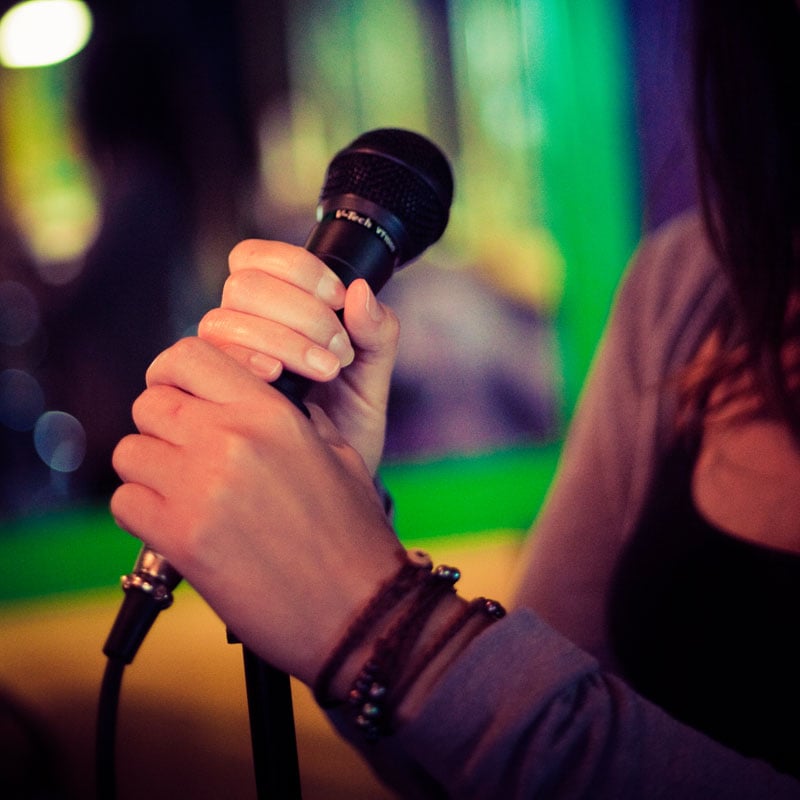 Before founding Say The Word Poetry Group in March 2012, Maria Schabla had never shared her poetry via an open mic. She formed this performance group for poets and artists of all experience levels to share their creative talents with each other and the public.
"It's a very eclectic, loose-knit, grass roots organization of poets," Schabla described.
After Say The Word saw much success at Buddha Lounge on 30A for a year, Schabla introduced an open mic nearer to her home in Niceville at French Quarter Bar and Grill on the first Wednesday of every month. Since then they have performed poetry for the Arts in Medicine program at Sacred Heart Hospital on the Emerald Coast and a Poetry & Music Jam event at the Crestview Library. You can catch open mic on 30A at Grayt Grounds of Monet Monet and Redd's Fueling Station and other hip spots along 30A. Find Say the Word on Facebook to keep up with where the group will appear next.
Some of the passionate poets presenting at the open mics are CD Harris, Andrea Johnson (who hosts the open mic on 30A while Schabla hosts the one in Niceville) and Josh Woeckener. Entertaining musical intermissions at the open mics have included performances by Mary Bue and Erin Jeffreys of Elyse Therose.